As a member of this online community and as a San Francisco product liability attorney, I feel that it is incumbent upon me to report product defects where I find them, particularly where there can be a danger to children. The following product recall directly effects children and parents should act immediately to protect their children and others who may play on their swings.
Landscape Structures, a manufacturer of playground equipment for children, has recalled their product, Oodle Swings, for potential injury hazard due to the length of the swing's seat.
The product, which is a framed double arch swing set, comes in a variety of colors and measurements. The swing seat, which is suspended from the frame by black cables or chains, can hold up to six children.
To date, nine children have been caught under the swing due to the relative proximity of the swing seat to the ground. Injuries range from sprained joints to broken bones.
The recall warns consumers to discontinue use of the product immediately, and measure the ground clearance of the swing. If the distance is less than 12.75 inches, you should contact the manufacturer for repair. Landscape Structures is also contacting its customers directly if they are aware of their product being effected by the recall.
The swing set model number is 173592, and is printed in the product's instruction manual.
If you have any questions or concerns regarding your Oodle Swings unit, or other Landscape Structures products, please contact the manufacturer as follows:
Landscape Structures toll-free at (888) 438-6574 from 8 a.m. to 5 p.m. CT Monday through Friday,
or online at www.playlsi.com and click on U.S. Voluntary Product Recall at the bottom of the page for more information.
Hello, I'm Claude Wyle, a dangerous and defective product attorney. Have an idea for a topic you'd like to see covered here? Feel free to contact me: cwyle@ccwlawyers.com or visit www.ccwlawyers.com.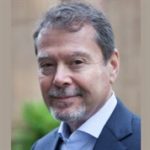 Claude A. Wyle is a partner of Choulos Choulos, and Wyle, a San Francisco based law firm dedicated to representing clients who have been injured by the wrongful conduct of individuals, corporations, public entities, and businesses. Mr. Wyle also frequently sits as a Judge Pro Tem for the city and county of San Francisco.