When Mattell announced its third recall in six weeks because of toxic levels of lead paint in toys, as well as 16 other recent recalls, we said that this was because of China and money. All the dangerous products were made in China. So why would the Chines manufacturers use lead paint in children's' toys?The simplest answer is price. Paint with higher levels of lead often sells for a third of the cost of paint with low levels. Chinese factory owners are working in an intensively competitive market that is also poorly regulated and they are trying to eke out profits by cutting corners. And, other than being a potentially life-threatening dangerous toxic product, that has been linked to disorders including mental retardation and behavioral problems, lead paint is good cheap paint.
On the books, China's paint standards are actually far stricter than those in the United States, but enforcement of the regulations in China is lax. To be fair, China is not alone in producing tainted goods. India and Malaysia are also selling products that fail to meet requirements. Some Chinese manufacturers have admitted that sometimes lead paint is cheaper, and sometimes it is easier to apply to hard surfaces to produce richer color. It depends who is buying the product. If the product is being sold in a country with looser standards, they get a better price and more lead in their paint. Cut-throat competition causes desperate or greedy business people to cheat in a country with poor regulation. That's the reality and perhaps the result of our own out-sourcing, and the mentality of profits before people.
Some experts say that, as worrisome as the high levels of lead being found in toys are, this is most likely not a new phenomenon.
For more information on this subject matter, please refer to the section on Defective and Dangerous Products.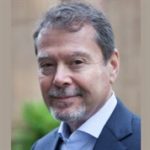 Claude A. Wyle is a partner of Choulos Choulos, and Wyle, a San Francisco based law firm dedicated to representing clients who have been injured by the wrongful conduct of individuals, corporations, public entities, and businesses. Mr. Wyle also frequently sits as a Judge Pro Tem for the city and county of San Francisco.