Are you tired of hearing about automobile recalls? Automakers this year have announced 143 recalls in only 273 days, affecting almost 18.5 million cars, well north of new vehicle sales this year.
Recalls have been on the rise in recent years, as nearly half a century of data is analyzed by the National Highway Traffic Safety Administration, andsafety standards are increased in response to technology and issue detection in the automobiles rolling off the assembly line.
Although the recalls are costly to the manufacturer, and they slow the production of new vehicles, and they tarnish the manufacturer's public image,product recalls are important parts of the system we have in place to try to correct safety problems before they turn into a national epidemic of injuries.
For example, Ford Motor Company remembers that their 2001 recall well. Most readers will recall many reported Ford Explorer rollovers, which werecaused by faulty Firestone tires. Many Ford drivers and passengers suffered serious personal injuries in these rollovers, and the rollover danger prompted the launching of a recall of almost 6.5 million Firestone tires the year before. Although the Firestone tire recall was massive, the decision to recall another 13 million tires probably prevented many automobile injuries and deaths and saved the safety problem from spiraling out of control.
The current recall rate is close to double what it was two decades ago, with last year's recalls totally almost 14.2 million vehicles and effecting 15 model years.
Recalls, no matter how small, can amount to heavy manufacturer expenses, bogging down not only physical labor forces, but also business units throughout the industry.
Dave Sargent, the vice president of J.D. Power and Associates, feels that this trend is in fact, a positive one, stating: "Generally speaking, we feel that manufacturers are more likely to recall something now than they were in the past…Nobody wants to be accused of ignoring quality problems, particularly safety-related problems."
Sean Kane, the president of Safety Research and Strategies, a consulting firm located in Massachusetts, points towards the complexity of cars as a main contributing factor for failing components.
The consumer voice is also much more vocal than it once was, with multiple ways for prospective car purchasers to research vehicles, and express concern on potential design flaws.
Kane believes that recalls are not only unavoidable, but a guaranteed reality. Forecasting another huge recall in our near future. "Looking back, I would always tell people that I never thought I'd see something as big as Firestone," Kane says. "And then there was Toyota. Now I'm convinced that we're going to see another one. These crises are inevitable."
As an automobile accident attorney, and an attorney who focuses on dangerous and defective product cases, I believe that recalls are a necessity in industry, and that a manufacturer's failure to recall a product when they have reason to know of a dangerous defect should be actionable. Consumer advocacy has come a long way and I am heartened to know that manufacturers are recalling products before we are learning that families are being torn apart by needless injuries and wrongful deaths. So, while we all may be a little sick of hearing about the many recalls, and we may not like to be hassled with taking our cars or motorcycles into the shop for recall repairs, I feel just a bit more confident in the vehicles in which I am riding.
Hello, I'm Claude Wyle, an automobile defect attorney. Have an idea for a topic you'd like to see covered here? Feel free to contact me: cwyle@ccwlawyers.com or visit www.ccwlawyers.com.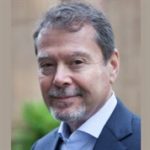 Claude A. Wyle is a partner of Choulos Choulos, and Wyle, a San Francisco based law firm dedicated to representing clients who have been injured by the wrongful conduct of individuals, corporations, public entities, and businesses. Mr. Wyle also frequently sits as a Judge Pro Tem for the city and county of San Francisco.