Car manufacturers have been very much in the news lately. For awhile it seemed that there was a new defective Toyota product almost daily, including many problems I wrote about, such as unintended acceleration and defective brakes.
Last week the Associated Press reported that another car manufacturer, Nissan Motor Co. , will recall nearly 135,000 Infiniti G35 sedans and coupes to address a problem that could lead to the air bag not being deployed in a crash. As a San Francisco accident attorney, I can tell you that airbags are one of the best safety features on nay car. We have come to depend on them, so this potential defect is very disturbing.
While Nissan claims that no injuries have been reported as of yet, the recall involves thousands of G35 Coupes from the 2005 to 2007 model years and G35 Sedans from the 2005 to 2006 model year.
Apparently the air bag unit's wire harness under the front passenger seat could wear down and interrupt the air bag's signal. In a crash, the air bag may not deploy and could increase the risk of an injury.
The National Highway Traffic Safety Administration said Nissan had not yet provided the agency with a plan to fix the vehicles, but should have information on the repair in May and begin notifying owners of the recall in June.
In the meantime, if your vehicle's red air bag warning light had turned on, you can bring your car into your dealer for repair. For more information, owners can call Infiniti at (800) 662-6200.
If you believe that you or a loved one has been damaged by any of the products mentioned in this post and have questions as to your rights and options, call a reputable law firm. Do not act solely upon the information provided herein. Get a consultation. The best law firms will provide a free confidential consultation to the type of "not at fault" persons named in this article and their family members.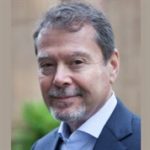 Claude A. Wyle is a partner of Choulos Choulos, and Wyle, a San Francisco based law firm dedicated to representing clients who have been injured by the wrongful conduct of individuals, corporations, public entities, and businesses. Mr. Wyle also frequently sits as a Judge Pro Tem for the city and county of San Francisco.