In its 3rd Recall, Mattel Announces More Toys Include Lead.
Mattel issued another global recall, this time of 848,000 toys last night, the toy company's third recent recall because of dangerous levels of lead paint on toys. This latest recall includes 3 toys sold by Fisher-Price and 8 Barbie accessories, though no Barbie dolls. According to Mattel, most of the recalled toys are Barbie accessories, 530,000 of which were sold in the United States. This recall announcement parrots Mattel's statements from last month; that during the rush of holiday toy-making, Chinese vendors outsourced the painting of toys, trains and playhouses to subcontractors, who, trying to cut costs, used lead paint instead of approved paint.
Mattel said it discovered the problems last month, and as their investigation of more toys continues, there may be more recalls.
Chinese manufacturers have been behind other noteworthy recalls this year, including pet food, Thomas & Friend trains, baby bibs sold at Toys "R" Us and SpongeBob SquarePants journals. Unfortunately, Mattel, known for its rigorous safety checks, has quickly become the best-known company announcing recalls of Chinese products. Lists of the recalled toys are at mattel.com and cpsc.gov.
Mattel has fired at least four subcontractors and Congress is now demanding more rigorous policing of toy safety.
For more information on this subject matter, please refer to the section on Defective and Dangerous Products.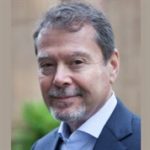 Claude A. Wyle is a partner of Choulos Choulos, and Wyle, a San Francisco based law firm dedicated to representing clients who have been injured by the wrongful conduct of individuals, corporations, public entities, and businesses. Mr. Wyle also frequently sits as a Judge Pro Tem for the city and county of San Francisco.