Food recalls are sweeping the country this month with companies issuing immediate notices to send back food due to possible listeria contamination.
Over 22,000 pounds of chicken, ham, and beef, sent to retailers and distributors in Alabama, Arkansas, Colorado, Florida, Illinois, Indiana, Iowa, Kansas, Kentucky, Louisiana, Michigan, Minnesota, Mississippi, Missouri, Nebraska, New Mexico, New York, North Carolina, North Dakota, Ohio, Oklahoma, Pennsylvania, Tennessee, Texas, Virginia, Wisconsin and Wyoming, were recalled in a statement made by the US Department of Agriculture this past Tuesday.
Canada is also feeling the effects of the recall, with almost 109,000 cases of refrigerated ready-to-eat-products facing potential contamination.
Listeria, a bacterium that a causes an infection known as Listeriosis, affects older adults with compromised immune systems and can cause fever, muscle aches, diarrhea, and other gastrointestinal problems.
The bacterium can be particularly harmful to pregnant women, causing stillbirths and miscarriages.
A list of the recalled products can be found at the FDA's website.
Currently no illnesses have been reported according to the USDA and FDA
Hello, I'm Claude Wyle. Have an idea for a topic you'd like to see covered here? Feel free to contact me: cwyle@ccwlawyers.com or visit www.ccwlawyers.com.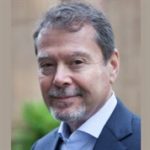 Claude A. Wyle is a partner of Choulos Choulos, and Wyle, a San Francisco based law firm dedicated to representing clients who have been injured by the wrongful conduct of individuals, corporations, public entities, and businesses. Mr. Wyle also frequently sits as a Judge Pro Tem for the city and county of San Francisco.