Child safety is important to me. As a Dangerous Product Attorney, I always want to alert the public when I learn of any safety concerns, especially ones that affect innocent children. It is my intention that by passing along information to consumers, my action will be instrumental in creating safer households, and eventually safer products.
The U.S. Consumer Product Safety Commission and Children's Apparel Network have issued a recall on fleece hoodies for violation of the lead paint standard. The surface coating on the zipper of the fleece hoodie contains excessive levels of lead. This also affects their T-Shirt sets, also with a lead paint zipper.
Lead poisoning is serious and children should not be exposed to this level of lead, especially on their clothing. As you can imagine, a child also has the potential to put these zippers in their mouths, making this recall even more necessary.
Although this is a voluntary recall, consumers are advised to stop using the recalled products immediately. These products were sold exclusively at Target from October-December 2011. I am sure that the good folks at Target and Children's Apparel Network want to sell only the safest products to American families and appreciate any help in getting the word out if a defect is found.
Thankfully, no injuries have yet to be reported. Still, this is a warning because lead interferes with a variety of body processes and is toxic to many organs and tissues. It interferes with the development of the nervous system and is therefore particularly toxic to children, causing potentially permanent learning and behavioral disorders.
For additional information, contact Children's Apparel Network at (800) 919-1917 between 9 a.m. and 4 p.m. CT Monday through Friday, or visit the firm's website at www.childrensapparelnetwork.com and click on the "Press" link.
Hello, I'm Claude Wyle and I have spent three decades representing individuals harmed by defective products. I am especially concerned with children product safety. Have an idea for a topic you'd like to see covered here? Feel free to contact me: cwyle@ccwlawyers.com or visit www.ccwlawyers.com.
CPSC is charged with protecting the public from unreasonable risks of injury or death associated with the use of the thousands of consumer products under the agency's jurisdiction. Deaths, injuries, and property damage from consumer product incidents cost the nation more than $900 billion annually. CPSC is committed to protecting consumers and families from products that pose a fire, electrical, chemical, or mechanical hazard. CPSC's work to ensure the safety of consumer products—such as toys, cribs, power tools, cigarette lighters, and household chemicals—contributed to a decline in the rate of deaths and injuries associated with consumer products over the past 30 years.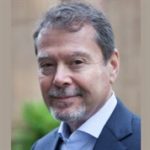 Claude A. Wyle is a partner of Choulos Choulos, and Wyle, a San Francisco based law firm dedicated to representing clients who have been injured by the wrongful conduct of individuals, corporations, public entities, and businesses. Mr. Wyle also frequently sits as a Judge Pro Tem for the city and county of San Francisco.