We hear about product recalls almost every day. I like to think that products are as safe as their manufacturers know how to make them. I also like to think that if a company learns of safety concerns with their product, that they will issue a recall and help consumers with a fix or at least a warning. It's nice to hear when a car manufacturer catches their mistakes, or that if they learn of a safety concern with their automobile that they initiate a recall on their own.
Recalls are important if we want to effectuate change and increase safety before consumers are harmed or killed. It is exceedingly rare though when we have a company like Lamborghini issue a recall. In the old days, I used to think that if the sports car was more expensive, it must be safer. This is not always true as much new technology goes into making sports cars faster and sometimes less research and development goes into making the vehicle safer. So, I tip my hat to Lamborghini for doing the right thing.
Lamborghini is recalling the Gallardo Coupe and Spyder models–approximately approximately 1500–after discovering a problem during routine intermal testing. So far there have been no apparent accidents or injuries related to the problem, which begins with power-steering thermal stress that might cause a chlorine release from the high-pressure pipe surface. The issue is that if water is present, the chlorine could create a corrosive chemical compound that might damage the external metallic protection of the high-pressure pipe, thereby allowing power-steering fluid to leak. For most commuter cars, this could be dangerous. For cars designed to be driven over 150 miles per hour, this could be instantaneously deadly.
Should that fluid reach a hot part of the engine, a fire might occur.
Lamborghini's recall report was posted recently on the the National Highway Traffic Safety Administration's page on the New York Times.
As an Automobile Accident Attorney, motor vehicle safety is highly important to me.
About the author: Claude Wyle is an aggressive advocate for Bay Area motorists. Claude has decades of experience representing those harmed by the wrongful conduct of other, and, as a San Francisco automobile accident attorney, has fought to protect the rights of injured motorists throughout his legal career.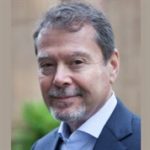 Claude A. Wyle is a partner of Choulos Choulos, and Wyle, a San Francisco based law firm dedicated to representing clients who have been injured by the wrongful conduct of individuals, corporations, public entities, and businesses. Mr. Wyle also frequently sits as a Judge Pro Tem for the city and county of San Francisco.