Sports legend Joe Montana is the latest in a long line of individuals to sue over San Francisco's embattled Millennium Tower, alleging in his filing this month that the building's developer intentionally concealed evidence of the building's sinking, all while pushing the former football star to promote condominium sales for the company. It would seem that in addition to purchasing a condo in a defective building, Joe might have also been duped into marketing the building for the developer.
Montana and his wife got a reduced price to lease the condo in 2010, with an opportunity to buy three years later, in exchange for promotional pitches for the tower and to allow the developer use of their names in marketing materials.
Montana's suit contends that Millennium Partners, the tower's developers, knew of the building's problems as early as 2008, yet did not disclose them to residents or publicly until the building had sunk 16 inches, tilting two inches at its base last year.
Montana is seeking $2.7 million in reimbursement for buying the condo, and an additional $1 million in consequential damages from marketing, among other forms of compensation. The suit also names the Transit Joint Powers Authority, a public transportation center next to the high-rise, as well as the San Francisco's building inspection office, and alleges that neither organization was transparent about the issues.
Hello, I'm Claude Wyle, a Bay Area Defective Premises attorney. Have an idea for a topic you'd like to see covered here? Feel free to contact me or visit www.ccwlawyers.com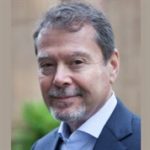 Claude A. Wyle is a partner of Choulos Choulos, and Wyle, a San Francisco based law firm dedicated to representing clients who have been injured by the wrongful conduct of individuals, corporations, public entities, and businesses. Mr. Wyle also frequently sits as a Judge Pro Tem for the city and county of San Francisco.