We learned earlier this week that more than 2.1 million drop-side cribs by Stork Craft Manufacturing of Canada are being recalled after reports of four infant suffocations. What troubles me is that while the Stork Craft name is being broadcast, many people still don't know that the dangerous cribs which are being recalled date back to 1993 and nearly 150,000 of the cribs carry the Fisher-Price logo. In total, the Consumer Product Safety Commission has said the recall involves 1.2 million cribs in the United States and almost 1 million in Canada, where Stork Craft is based.
Even more troubling in this case is that the CPSC has admittedly not acted swiftly enough to recall these cribs. Further compounding the problems with the cribs is that they are often passed down from child-to-child within a family and from family-to-family throughout communities. In most cases, original model numbers have long since been lost or forgotten. The recall efforts therefore must be more strenuous before more children are hurt or killed by these defective products.
As defective product attorneys, one of our goals is to eliminate dangerous products from the marketplace and we are happy that the government is finally taking the necessary actions. Unfortunately, as this case demonstrates, we simply cannot rely on the government to ensure that defective products are redesigned or taken out of production. If you or a loved one has been injured as a result of a defective product, please consult an attorney who specializes in the area. Not only may there be compensation for you and your family, but it might also prevent other families from enduring the same tragedy.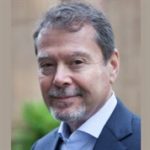 Claude A. Wyle is a partner of Choulos Choulos, and Wyle, a San Francisco based law firm dedicated to representing clients who have been injured by the wrongful conduct of individuals, corporations, public entities, and businesses. Mr. Wyle also frequently sits as a Judge Pro Tem for the city and county of San Francisco.