The Consumer Product Safety Commission has announced a recall of 370 Giant Anthem X 29er bicycles due to an unsteady frame and potential fall hazard.
According to Giant Bicycle Inc., the 2011 model Giant Anthem bicycles can potentially crack at the seat post, posing a fall risk for riders. This recall involves 2011 model year Giant
Anthem X 29er 1, 2 and 3 (model 1 shown).
Although there have been no reports of injuries as of yet, consumers are advised to stop using the recalled products immediately and contact any authorized Giant Bicycle dealer for a free inspection and repair.
As a San Francisco California Bicycle Attorney, I am a strong advocate for protecting consumers against defective bicycles and dangerous products. Safety is number one for me.
My feeling on the necessity of bicycle recalls is a personal one. With that said, I try to imagine you, the rider, and your predicament. I imagine you out on one of the mountain bike trails in Marin county north of San Francisco (where mountain biking was invented, in fact), with many trails for advanced riders. You typically have complete trust in your bicycle and spend all of your energy on manuevering the trails — some single track. You worry that your helmut is securely fastened in case you hit a rock. You focus on your feet strapped into the pedals which need to turn outward quickly if you are about to fall. Worrying that your bicycle will break in half should be the least of your worries!
Let's say that instead you're riding along the side of the road, shared with cars. Riding along the winding and mountainous Shoreline Highway, for instance, amidst all the busy beach-goers to Stinson Beach offers its dangers. The drivers see you on the side of the road and do their best to give you space, but they simply assume you are going to keep at your pace as they move around you. They never imagine (and either do you) that your bike will all of a sudden break in half and leave your splat on the highway!
Note: CPSC is still interested in receiving incident or injury reports that are either directly related to this product recall or involve a different hazard with the same product. Please report here.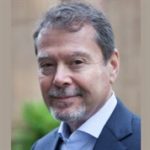 Claude A. Wyle is a partner of Choulos Choulos, and Wyle, a San Francisco based law firm dedicated to representing clients who have been injured by the wrongful conduct of individuals, corporations, public entities, and businesses. Mr. Wyle also frequently sits as a Judge Pro Tem for the city and county of San Francisco.