Dolls, toy trucks, and even jewelry were among children's products seized at the Port of Houston that could be dangerous to children. Some toys included:
Clacker balls prone to sudden fragmentation and propulsion of parts that could injure children.
Toy cars, guns, trucks and helicopters with excessive lead in surface paint.
Bears, dolls and other stuffed animals with eyes and noses can be pulled off and pose a choking hazard.
Children's jewelry containing high levels of cadmium, which is toxic.
For product recalls and complaints, you can go to: http: /www.saferproducts.gov put together by the CPSC.
As a Product Liability Attorney, I believe that a part of my job is to notify consumers–and especially parents of children–when toys or products are potentially dangerous and therefore recalled. In this case, the unsafe toys have been seized before use by the public. I commend the CPSC at the Port of Houston authorities for the quick move to increase product safety for children.
The primary reason for the seizing of toys was largely because of choking hazards and lead paint. The 25,000 toys are among 117,000 foreign products like mattresses, electronic devices, lighters, bike helmets and all-terrain vehicles confiscated in Houston from 2010 through 2011.
"If the bear's nose and eyes can be easily pulled off, those small parts could choke children," said David McCabe, the compliance investigator at the port as he pulled parts from a toy bear to test them in a cylinder. "Anything that fits in the cylinder is too risky for children to play with."
Nationwide, 19 investigators assigned to the busiest ports have confiscated, among other things, toy guns, cars, trucks, helicopters and dolls containing lead paint, lead content, phthalates and small parts deemed dangerous. Phthalates are chemicals used in plastics and other products.
Faced with a swell of concern and 45 million children's toys and products recalled about five years ago, Congress in 2008 boosted the budget of the CPSC and required it to set up a website where consumers can both register complaints and read reports posted by others.
I take it seriously when I learn of dangerous lead in children's toys, as lead-poisoning is known to cause brain damage, behavioral problems, early puberty in girls, and genital defects and reduced testoterone production in boys. In our view and under state and U.S. consumer protection laws, companies that manufacture, import and distribute products intended for children have a critical obligation to ensure the safety of those products. They ought to take extraordinary care with product design, testing and quality assurance—and yet hundreds of children's toys and other goods are judged unsafe and subjected to recall each year.
In 2010, there were 17 toy-related deaths and 181,500 injuries among children of 15 or younger, according a CPSC report. Eleven of the deaths were from asphyxiation or choking.
I wonder if China and Hong Kong will realize soon that the U.S. is going to enforce the high standards for child safety, and we won't allow defective toys into the country. Most seized products, in fact, come from China, although collaboration with the Chinese government has reduced the number of recalls, officials said. Good news is that CPSC established an office in Beijing last year to make it easier to communicate with Chinese officials about safety problems, like toxic metals in toys.
Oddly enough, I learned a few years ago that the Chinese regulations for lead paint and other safety concerns for children are actually stricter than our own. There is so much money to be made in manufacturing and distributing toys that often a safety fix of just a few pennies makes the manufacturer less competitive in a global market. And if they are making the toys for some other country with lower standards, then sometimes a few thousand of those less safe toys may end up in the shipment to the U.S. It is not cost effective to make a toy one way for one country and have to make it another way for the U.S. so we can end up with dangerous toys.
Currently, 45 percent of imported consumer products and 90 percent of toys sold in the United States come from China and Hong Kong.
Products from South America like jewelry also are stopped for containing lead or cadmium.
With the ongoing Panama Canal expansion project, the number of containers handled by the Port of Houston through the canal could grow by 15% in the next few years, according to the Houston Port Authority–importing more foreign shipments than any other U.S. port.
How does this inspection process work? Determining whether a foreign shipment should be destroyed is a stringent process. CPSC investigators first test the products with tools in the field and send product samples to laboratories in Maryland. The test labs are set up with devices that mimick a children's strength to try to pull the eyes and noses from the bear, for example.
If your child has been injured because a product you thought was safe failed or malfunctioned, the distributor of the dangerous toy should be made accountable. When a manufacturer fails to follow the safety rules for products and someone is needless endangered thereby, the manufacturer, the distributor and even the retailer are responsible for all of the harm that they cause. The best advice if you believe that your child or loved one has been injured by an unsafe product is to call a product safety attorney immediately.
About the author: Claude Wyle is an aggressive product safety advocate dedicated to keeping San Francisco Bay Area consumers–especially children–safer from defective and dangerous products. Claude has decades of experience representing those harmed by the wrongful conduct of others, and, as a Bay Area defective products lawyer, has fought to protect the rights of those with injuries from defective products throughout his legal career.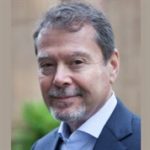 Claude A. Wyle is a partner of Choulos Choulos, and Wyle, a San Francisco based law firm dedicated to representing clients who have been injured by the wrongful conduct of individuals, corporations, public entities, and businesses. Mr. Wyle also frequently sits as a Judge Pro Tem for the city and county of San Francisco.