I wrote last week about the recall of Stork Craft cribs. That recall was prompted by the four infant deaths from suffocation caused by a badly designed product—the drop side crib. While I applaud the media attention given to these infant deaths from defective products, I want to make sure that everyone is aware that there are many additional dangerous products.
For example, in November of this year, a 2-year-old Maryland boy, Thapelo Kwofie, was strangled after his head became entangled in window cords.
In fact, according to the Consumer Product Safety Commission, about one child dies each month from strangling in cords from blinds or shades. Manufacturers of defective blinds have recalled 5 million window treatments – which the agency lists among the top five "hidden dangers" in the home – in just the past few months.
For the first time, the safety commission now recommends using only cordless window treatments in any home where there is a danger of death of a child by such an accident, including where children live or visit, such as a grandparent's house or day care center.
As defective product attorneys, we join Parents for Window Blind Safety in urging you to inspect all the window blinds in your home. Even many blinds that were considered safe in recent years have been found to be dangerous.





How to make window treatments safer

1. Install only cordless window treatments in all homes where children live or visit, especially in children's bedrooms.

2. Move all cribs, beds and furniture away from windows.

3. If not using cordless shades, cut the ends of pull cords, so that the loop can't form a noose.

4. Don't allow cords to dangle. Wrap cords around a hook that's high off the floor out of a child's reach.

5. If using Roman shades with hidden strings on the back side, raise the shades high enough so children can't reach them.

Free safety kits to retrofit window blinds are available at windowcoverings.org.

Sources: Consumer Product Safety Commission, Window Coverings Safety Council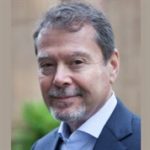 Claude A. Wyle is a partner of Choulos Choulos, and Wyle, a San Francisco based law firm dedicated to representing clients who have been injured by the wrongful conduct of individuals, corporations, public entities, and businesses. Mr. Wyle also frequently sits as a Judge Pro Tem for the city and county of San Francisco.