This last Tuesday, the Consumer Product Safety Commission recalled 110,000 children's backpacks because they contain potentially dangerous small magnets. Safety officials said that the movie "Cars" themed backpacks contain game pieces with tiny plastic magnets that can break free, and which might be ingested by children. The potentially dangerous children's backpacks were sold at Target stores from February to September, 2007. Remember, if children swallow these tiny magnets, they may stick together inside their bodies and require surgical intervention to remove them. If you bought one of these backpacks for your child, please beware of the potential danger of this product, and consider returning the backpack to Target or wherever you bought it.
For more information on this subject, please refer to the section on Defective and Dangerous Products.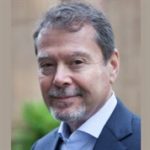 Claude A. Wyle is a partner of Choulos Choulos, and Wyle, a San Francisco based law firm dedicated to representing clients who have been injured by the wrongful conduct of individuals, corporations, public entities, and businesses. Mr. Wyle also frequently sits as a Judge Pro Tem for the city and county of San Francisco.