In the wake of three recalls earlier this year, both automobile and motorcycle manufacturers Nissan and Suzuki are issuing further recalls primarily for safety issues involving inadequate stopping power for both cars and motorcycles.
Nissan is set to recall approximately 153,000 of their sport utility vehicles due to potential braking issues and problems with stopping distances. Nissan, in discussing the recall which covers their Pathfinder, Infiniti JX35 and QX60 models, commented that the vehicle's antilock brakes may allow for "stopping distances that are longer than customer's expectation for the given pedal force. This may increase the risk of a crash." Let's not mince words. This sounds to me like the brakes don't work right, or may not work right and this could be a big safety issue for Nissans and Infinitis, and very well could lead to increased automobile crashes.There are no known accidents related to the problem, and the recall is called voluntary, however once a manufacturer learns of a potential serious problem they must announce a recall within five days.
Suzuki is issuing a similar recall for over 200,000 of their 2004-20013 GSX-R600s, GSX-R750s and 2005-2013 GSX-R1000 models, citing a potential corrosion of the front brake piston and reduction of stopping power. Given that the Gixxers are Suzuki's high performance motorcycles, brake part corrosion and the loss of stopping power should be raising some shrieking alarms. Any reduction in stopping ability can increase the risk of a motorcycle crash Thankfully, Suzuki has not received any accident reports due to this problem, although we have to wonder if this lack of reports is true.
As stated above, although both recalls are voluntary, automakers must report safety problems within five business days once they become aware of a potential issue.
For more information, owners can contact the National Highway Traffic Safety Administration Vehicle Safety Hotline at 1-888-327-4236 or go to safercar.gov
If your vehicle may be effected it is important to comply with the recall and ensure that your brakes are functioning properly. Although the recall is voluntary, it is an important step to staying safe, and aware on the road. These recalls cost millions if not billions of dollars to the manufacturers, and also can tarnish the reputation of any vehicle manufacturer.
Hello, I'm Claude Wyle, an automobile defect attorney. Have an idea for a topic you'd like to see covered here? Feel free to contact me: cwyle@ccwlawyers.com or visit www.ccwlawyers.com.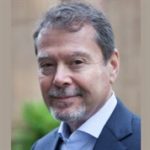 Claude A. Wyle is a partner of Choulos Choulos, and Wyle, a San Francisco based law firm dedicated to representing clients who have been injured by the wrongful conduct of individuals, corporations, public entities, and businesses. Mr. Wyle also frequently sits as a Judge Pro Tem for the city and county of San Francisco.