According to a report issued last Tuesday by the Food and Drug Administration, the Johnson & Johnson unit that voluntarily recalled certain lots of defective children's liquid Tylenol and Motrin McNeil Consumer Healthcare knowingly used bacteria-contaminated materials to make those defective medications.
While no batches of the final product have been found to be contaminated, according to Douglas Stearn, assistant director of the agency's compliance office, numerous quality control problems at the plant that made the products indicate that the agency must further review inspectors' observations "in order to have a definitive conclusion."
The report further indicates that McNeil Consumer Healthcare failed to adequately investigate and correct various deficiencies in its manufacturing and drugs made at its plant in Fort Washington, Pa., according to the report, posted Tuesday afternoon
on the Web site of the Food and Drug Administration.
"This is yet another example of the need for companies to take full accountability for the quality of their drugs, and the serious consequences that can happen when companies do not do so," Deborah M. Autor, the director for compliance at the agency's Center for Drug Evaluation and Research.
As a San Francisco defective products attorney I am in complete agreement with Ms. Autor and ma happy to see that a sometimes unwieldy bureaucracy like the FDA is able to move quite quickly when it our children's health is at risk. While no injuries have been reported as of yet, and I understand that the risk of health problems is small, I urge everyone to stop using these products immediately. For a complete list of recalled products, please see the recall notice.
We are not representing any of the parties mentioned in this article at the time the article was posted. Our information source is cited in the article. If you were involved in this incident or a similar incident and have questions as to your rights and options, call a reputable law firm. Do not act solely upon the information provided herein. Get a consultation. The best law firms will provide a free confidential consultation to "not at fault" persons described in this article and their family members.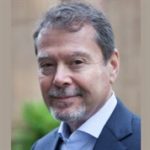 Claude A. Wyle is a partner of Choulos Choulos, and Wyle, a San Francisco based law firm dedicated to representing clients who have been injured by the wrongful conduct of individuals, corporations, public entities, and businesses. Mr. Wyle also frequently sits as a Judge Pro Tem for the city and county of San Francisco.