In a press release earlier this month Federal Health Officials at the Food and Drug Administration said that tainted romaine lettuce, linked to a recent outbreak of E. Coli, likely originated from California. FDA Commissioner Scott Gottlieb explained in a series of tweets that the wide scale recall was because some lettuce packaging did not specify where the product was grown, thus prompting a recall of all lettuce nationwide. Gottlieb commented that the goal was to recall all of the product at risk of contamination, then to restock our nation's shelves with lettuce known to be safe.
As most of the romaine lettuce currently on the market was harvested from California the new lettuce will be harvested from Yuma, Florida, and other regions to avoid any additional concern.
The FDA will also be conducting special tests on lettuce re-introduced in the market to monitor any continued risks with the romaine.
"We want to help unaffected growers get back into production and enable stores and consumers to re-stock," Gottlieb said. "One goal we're seeking is to make this type of labeling the new standard rather than a short-term fix; as a way to improve identification and traceability in the system."
The CDC recommends consumers do not eat any romaine lettuce because no common grower, supplier, distributor, or brand has been identified as the sole source of contamination, and to see their health care provider immediately if they begin experiencing symptoms of E. Coli exposure.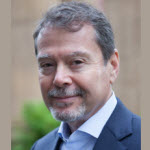 Hello, I'm Claude Wyle, a San Francisco food safety attorney. Have an idea for a topic you'd like to see covered here? Feel free to contact me or visit www.ccwlawyers.com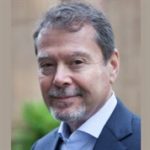 Claude A. Wyle is a partner of Choulos Choulos, and Wyle, a San Francisco based law firm dedicated to representing clients who have been injured by the wrongful conduct of individuals, corporations, public entities, and businesses. Mr. Wyle also frequently sits as a Judge Pro Tem for the city and county of San Francisco.