An outbreak of E. coli that caused at least 38 people across 20 states to become sick has been traced back to flour produced at a General Mills plant in Kansas City Missouri, according to the Centers for Disease Control and Prevention. As a San Francisco food poisoning attorney, I have to wonder at the rash of food poisonings we have seen this year across the entire country. Is the quality of our food actually getting worse, despite all we should have learned about safe food handling procedures? Really, there is no excuse for poisoning people when there are adequate easy safeguards to protect consumers.
The outbreak, which caused 10 people to be hospitalized, began in December of last year, and has prompted General Mills to voluntarily recall close to 10 million pounds of flour due to potential fears of E. coli contamination, although that particular strain of bacteria has yet to be found in any General Mills products or facilities.
E. coli outbreaks renew concerns across the nation after the outbreak of the bacteria in Chipotle Mexican Grill restaurants rocked the restaurant industry earlier this year. The outbreak caused stores to close and their stock price to tumble.
In this case the General Mills recall concerns only flour, six types of which were produced at its Missouri plant, and may have been dangerous to consume raw, a practice which both General Mills and the CDC advise against.
"We felt it was important to not only recall the product and replace it for consumers if there was any doubt, but also to take this opportunity to remind our consumers how to safely handle flour." said Liz Nordlie, president of General Mills' baking division.
Roughly 78 percent of those sickened by flour were female.
Hello, I'm Claude Wyle, a San Francisco food poisoning attorney. Have an idea for a topic you'd like to see covered here? Feel free to contact me or visit www.ccwlawyers.com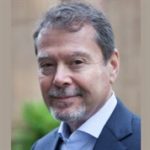 Claude A. Wyle is a partner of Choulos Choulos, and Wyle, a San Francisco based law firm dedicated to representing clients who have been injured by the wrongful conduct of individuals, corporations, public entities, and businesses. Mr. Wyle also frequently sits as a Judge Pro Tem for the city and county of San Francisco.