First of all, I don't handle medical malpractice cases. I make no money from medical malpractice. While I have friends who are excellent medical malpractice attorneys, I don't enjoy prosecuting these cases as much as I do other types of cases. One of the primary reasons why I do not handle these types of cases is that medical malpractice cases are most often lost in court, even when the doctor has clearly violated the standard of care. I don't like a playing field that is not level. The doctors have an edge with jurors, and these cases have always been an uphill battle. Secondly, medical malpractice cases are too costly an investment, given the likely outcome so they are not a very good investment. I can invest our office's resources more wisely and do more good with other types of cases. Third, and most importantly, there are unreasonable, archaic caps on medical malpractice damages.
Back in 1975, the insurance companies convinced the people of California that doctors would be leaving the state in droves unless emergency legislation was passed to curb medical malpractice awards. This was when the MICRA bill passed which imposed caps on pain and suffering damages for all medical malpractice victims, no matter how badly they were harmed, and then Governor Jerry Brown signed the bill into law. Within a few months of signing this MICRA bill into law, the Governor stated that this had been a mistake. Since the date that MICRA caps became law in California, the patients have suffered, malpractice survivors have suffered, and only the insurance companies have prospered. You would think, with the caps on damages for medical malpractice victims, that the insurance rates for doctors would come down as well, right? Well, the California rates kept rising along the same lines as the rest of the other states, and no doctors left the state. But those harmed the worst by dangerous medical errors were the ones to suffer the greatest harm. Still, this has been the law since I have been an attorney so I have gotten unhappily used to the injustice. But, we patient advocates always thought that soon the caps would be raised to reflect cost of living increases.
Would it surprise you to learn that the cap of $250,000.00 for pain and suffering or wrongful death has not been raised since 1975? Well, let's look at the price of gas, or the price of medical services or the price of insurance for doctors. These benchmark prices have all grown exponentially, but the cap for damages was never raised. And how much did these MICRA caps help the doctors? Not at all. The doctor's rates for medical malpractice insurance skyrocketed anyway. So, those who have been harmed the worst are limited in their pain and suffering damages, regardless of age or the severity of their permanent disability or pain or loss. And those doctors we wanted to keep from leaving are still getting gouged by their insurance companies. And the numbers never changed since 1975.
The fight for Proposition 46 was about the caps and raising the caps for the first time since 1975 to a reasonable number, not one formulated in 1975 dollars. That was the main thrust of the ballot measure, and sadly it was cloaked in other more convoluted arguments, and the medical consumers were the biggest losers. Once again, the insurance companies outspent the lawyers fighting for this initiative by tens of millions of dollars. They were able to make the argument all about trial lawyers again, and our arguments for raising the cap simply were clouded and camouflaged. We lost in my opinion because we were not direct enough. Still, political battles are not my main field and I didn't write the commercials. Throughout the election season, though, I felt like our message of simple fairness and the increase in the caps to reflect today's dollar were lost in the morass of drug testing for doctors and blaming the trial lawyers.
Sadly, the true loser in this case is the medical consumer, the person who is most seriously harmed by medical negligence who will not be compensated anywhere close to fairly. Sure, some lawyer somewhere will make a smaller fee, however the insurance companies used the public's outright hatred of trial lawyers to short change those most deserving of compensation.
So, while disappointed, we will keep fighting on. And I don't handle these cases. The caps are just wrong and the limits are far too low in today's world.
I was so disappointed that as a state, as a people, we did not rally behind Prop 46, a proposition which included a provision adjusting the cap on pain and suffering, considered by most consumer advocates to be unconscionable, especially when you consider the current level of economic inflation. As a people, the voters banded behind the hate and fear of trial lawyers and forgot about the victims of medical negligence.
The original act, the Medical Injury Compensation Reform Act (MICRA), signed into law in 1975, and since then, hundred of thousands of Californians have died due to medical malpractice. (A number that does not even include fatalities and other causalities caused by hospital induced infections.)
The old cap from 1975 was set at $250,000.00 per person, which, when adjusted for inflation, is now calculated at well under $100,000.00 in today's economy. Certainly not enough to right the wrong for most victims of medical negligence.
Proposition 46 also included important requirements on doctors and medical care providers, requiring them to undergo random drug testing and reporting in order to continue their practice. Most liberals I know did not like this addition to the proposition.
My question is, who wouldn't want your doctors to be drug free? And who doesn't want adequate compensation after suffering an injustice like medical malpractice? After all, the person harmed still has to prove first that the damage was indeed the fault of the medical provider, and we know that is never an easy task.
As with all aspects of tort law, accountability is the key. The only industry in our state that pays less than what it owes for damages to those harmed the most severely by their own negligence is the medical industry. That is right. Everyone pays their share if they are proven at fault, however the medical industry alone has caps on damages.
I, for one, will continue to fight for reformation, and hope that we all will do the same. It's time for us all to stand up for the victims, and holdeveryone equally accountable for negligence, especially when caps don't help doctors save money anyway.

Hello, I'm Claude Wyle, a San Francisco consumer attorney. Have an idea for a topic you'd like to see covered here? Feel free to contact me or visit www.ccwlawyers.com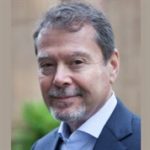 Claude A. Wyle is a partner of Choulos Choulos, and Wyle, a San Francisco based law firm dedicated to representing clients who have been injured by the wrongful conduct of individuals, corporations, public entities, and businesses. Mr. Wyle also frequently sits as a Judge Pro Tem for the city and county of San Francisco.