Astoundingly, 1.5-2 million people a year sustain traumatic brain injury (TBI) from motor vehicle accidents such as automobile accidents and motorcycle accidents, as well as bicycle accidents and pedestrian accidents and falls, sport injuries, and other traumatic events. 500,000 of these TBIs are severe enough to require hospitalization, and 50,000 people die from complications of head injuries. It is estimated that 5.3 million are living with head injury related disabilities. So, where do you go if you suspect that you have suffered a possible traumatic brain injury? As brain injury attorneys, we recommend that you skip the general practitioner if you can, since they may not even be able to properly diagnose a brain injury, and head straight to a specialist such as a neurologist. If you are suffering from a post-concussive syndrome which is likely to pass quickly, then wait for a few months. If the symptoms are more than temporary, then you should probably see a neuropsychologist for testing. In later blogs, I will describe some of the signs and symptoms we advise our clients to look out for if they believe that they have suffered a traumatic brain injury.
For more information on this subject matter, please refer to the section on Head and Brain Injury.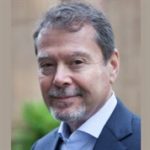 Claude A. Wyle is a partner of Choulos Choulos, and Wyle, a San Francisco based law firm dedicated to representing clients who have been injured by the wrongful conduct of individuals, corporations, public entities, and businesses. Mr. Wyle also frequently sits as a Judge Pro Tem for the city and county of San Francisco.