I am sad to report that a woman was critically injured in a San Francisco hit-and-run a few days ago on Market Street. The pedestrian in her 60s suffered a brain injury and several broken bones and remained unconscious in San Francisco General Hospital's trauma center just after 3:00 p.m., said Lt. Mindy Talmadge.
The woman was struck by a silver Ford Explorer as she crossed the street with another person, police said.
It seems crazy, however, our firm has represented many pedestrians actually struck on the sidewalk or along the streets when cars have gone out of control. The hit-and-run episodes are even more disheartening. We also had a case for a man waiting on the sidewalk for a bus who was struck when the bus rode up onto the sidewalk and dragged him off. This type of terrible surprise shocks all of us who rely on the safety of our families when we are walking along sidewalks.
Although the accident and identity of the suspects remains under investigation, I wanted to reach out and let the family of the victim know that you are in our thoughts and prayers. Some time, when you are able to think about the legal aspects of this senseless tragedy, you should call a San Francisco pedestrian accident attorney who will help investigate how this collision happened and who will also be able to explain your options to you.
As a San Francisco Brain Injury Attorney also specializing in pedestrian accidents, I understand the unique challenges facing the loved ones when such a traumatic experience occurs. You will need someone to handle the legal work and make sure that your rights are protected. You will need an attorney with the empathy, insight and skill to help you through this and to fight for fair compensation.
If you have lost someone you love through the carelessness or negligent conduct of another, you can count on Choulos, Choulos & Wyle to provide the serious help you need. Please feel free to call me, or to have a family friend call me to discuss what should be done to protect your rights.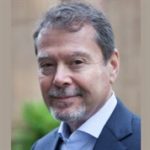 Claude A. Wyle is a partner of Choulos Choulos, and Wyle, a San Francisco based law firm dedicated to representing clients who have been injured by the wrongful conduct of individuals, corporations, public entities, and businesses. Mr. Wyle also frequently sits as a Judge Pro Tem for the city and county of San Francisco.