While it was a Happy New Year for many people in the San Francisco Bay Area, this is not the case for the family of yet another pedestrian who was the victim of a pedestrian hit-and-run on Friday, December 28, 2012. The 50-year-old woman is suffering major brain and head injuries after a driver hit her in the City's Anza Vista neighborhood. Sadly, this driver left the scene without getting her medical attention that could have significantly helped her suffering. Found by random chance, this injured pedestrian was eventually taken to San Francisco General Hospital with life-threatening injuries.
According to SFPD Officer Gordon Shyy, the accident occurred at about 6:05 p.m. at the corner of Turk and Lyon streets. The driver was in a two-door silver automobile and allegedly hit the pedestrian as she was crossing the street.
As a San Francisco Pedestrian Accident Attorney, I make it my business to make those who violate the Rules of the Road accountable for the harm they cause. This suspect has yet to be located by authorities, so this blog is my attempt to help alert San Franciscans to the dangers on the city streets and sidewalks, and also to possibly gain some information that would allow SFPD to locate the assailant.
Anyone who witnessed the December 28 incident or has any information is asked to contact the SFPD hit-and-run unit 553-1641 or the anonymous tip line at 575-4444.
As of of the writing of the article I reviewed, police were not able to give an update on the woman's brain and head injury. I hope that she is improving and that by now the offending hit-and-run driver has been caught. And I hope that the survivor has hired a good pedestrian accident attorney to help recoup some of the losses incurred and the huge medical bills that I am sure have followed.
Hello, I'm Claude Wyle and I have spent three decades representing pedestrians harmed by motor vehicles. Have an idea for a topic you'd like to see covered here? Feel free to contact me: cwyle@ccwlawyers.com or visit www.ccwlawyers.com.
About the author: Claude Wyle is an aggressive advocate for San Francisco motorists, motorcyclists, bicyclists and pedestrians. Claude has decades of experience representing those harmed by the wrongful conduct of others, and, as a Bay Area personal injury attorney, has fought to protect the rights of injured adults and children throughout his legal career.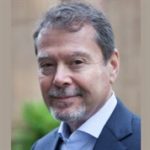 Claude A. Wyle is a partner of Choulos Choulos, and Wyle, a San Francisco based law firm dedicated to representing clients who have been injured by the wrongful conduct of individuals, corporations, public entities, and businesses. Mr. Wyle also frequently sits as a Judge Pro Tem for the city and county of San Francisco.