The New York times today has a great article on the mentally ill's burden with Zyprexa's link to diabetes. Zyprexa is an anti-psychotic drug that has also been linked to Neuroleptic Malignant Syndrome (NMS) and Tardive Dyskinesia (TD). According to the article, approximately 20 percent of mentally ill patients develop diabetes. It is important to note that there are two types of diabetes: Type I and Type II. While they share a name, the conditions are quite different. Type II is the type linked to Zyprexa use. It is the most common and associated with obesity.
An excerpt from the article:
In particular, psychiatrists must confront the fact that diabetes, marked by dangerously high blood sugar, is often aggravated, if not precipitated, by some of the very medicines they prescribe: antipsychotic pills that have been linked to swift weight gain and the illness itself.

Treating the diabetic mentally ill can be formidable. The regimen of blood testing, dieting and exercise that controls Type 2 diabetes is often beyond the attentions of the mentally ill. For patients, the task of taming two debilitating illnesses can haunt their lives. Michael Schiraldi, 44, a Manhattan man who has both schizoaffective disease and diabetes, said his mental illness, now stabilized, was the lesser of his concerns.
Read the full zyprexa diabetes story.
The above link may require registration. If you cannot view the entire article, try:
Username: zeitung0
Password: nytimes
or www.bugmenot.com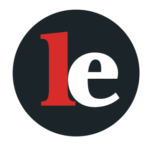 The Legal Examiner and our Affiliate Network strive to be the place you look to for news, context, and more, wherever your life intersects with the law.