As an attorney who has handled many food safety cases here in the San Francisco Bay Area, I am always interested to learn about food safety news. As a parent, I would want to know the latest information coming out about the food I would potentially be feeding my child. Interestingly, a new study by "Trends in Endocrinology and Metabolism" may make American's think twice about using artificial sweeteners instead of sugars. I have long been suspicious about the safety of artificial sweeteners since it would logically seem wrong to mess with the sugars in any given food. I have always thought that a can of Coke had way too much sugar, but they tell us about the amount of sugar added to the can, don't they? I have also been suspicious about saccharin and other artificial sweeteners, and have often wondered whether the artificial sweeteners that are supposed to reduce calories and to help us to lose fat really were really causing more harm than good.
While The American Heart Associate recommends that people avoid added sugars and syrups, linked to obesity, type 2 diabetes, disease, and stroke, and The American Diabetes Associate suggests that as a substitute, artificial sweeteners can be a good option to reduce calories, cut down on sugars, and even help you lose a few pounds, this  new study may contradict these two venerable institutions entirely.
Published July 10th, the study reveals that artificial sweeteners such as aspartame, sucralose, and saccharin may actually be linked to an increased risk of diabetes, metabolic syndrome, and cardiovascular disease.
Sysan E. Swithers, a professor at Purdue University, commented on America's use of artificial sweeteners, especially in products marketed towards weight loss, stating "It is not uncommon for people to be given messages that artificially sweetened products are healthy, will help them lose weight or will help prevent weight gain….The data to support those claims are not very strong, and although it seems like common sense that diet sodas would not be as problematic as regular sodas, common sense is not always right."
The artificial sweeteners may not satisfy us as much as natural sugar either, leading to increased consumption of the product just to get the same feeling of pleasure as eating a smaller amount of the natural, sugar based, product.
The American Beverage Association spoke out against the report, considering it "not a scientific study".
So, my question now would be-Is the diet soda going to go the way of the light cigarette? Remember the cases for fraud against companies who sold cigarettes which were supposed to be "light" in all of the bad chemicals found in regular cigarettes? Well, are diet foods and drinks that use artificial sweeteners really causing us more harm than good? And if these products are not really helping us lose weight then what are they good for? I would like to hear your views?
Hello, I'm Claude Wyle. Have an idea for a topic you'd like to see covered here? Feel free to contact me: cwyle@ccwlawyers.com or visit www.ccwlawyers.com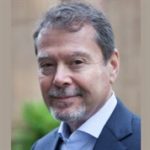 Claude A. Wyle is a partner of Choulos Choulos, and Wyle, a San Francisco based law firm dedicated to representing clients who have been injured by the wrongful conduct of individuals, corporations, public entities, and businesses. Mr. Wyle also frequently sits as a Judge Pro Tem for the city and county of San Francisco.