Ranitidine, which is most often sold under the brand name Zantac, is one of the most popular medications in the United States: since 2009, there have been over 15 million annual prescriptions of ranitidine, securing its rank as the 50th most highly-prescribed drug in 2016. It comes in both over-the-counter and prescription form and is used to provide patients relief from heartburn. Alarmingly, a recent series of events has revealed that ranitidine supplies in the U.S. have been contaminated with dangerous levels of the chemical N-nitrosodimethylamine (NDMA), which is characterized as a "probable" human carcinogen. In other words, people who take Zantac and its generic equivalents are being exposed to a chemical that probably causes cancer in humans.
Due to its classification as a probable carcinogen, the FDA has set a strict daily acceptable intake limit on NDMA of 96 nanograms. On Sep. 9, the online Connecticut-based pharmacy Valisure submitted a notice to the U.S. Food & Drug Administration (FDA) informing it of "extremely high levels" of NDMA in ranitidine medications, including Zantac, detected in Valisure's testing of the drug. In the notice, Valisure noted that it "detected NDMA in excess of 3,000,000 [nanograms] per tablet when analyzing ranitidine products." In other words, Valisure's testing found over 30,000 times the recommended daily limit of NDMA in some ranitidine medications.
Four days later, on Sep. 13, the FDA issued a public statement announcing that its own preliminary testing found low-levels of NDMA in ranitidine medications. After conducting further testing, the FDA announced on Oct. 2 that it had discovered "unacceptable levels" of NDMA in the same medications. The situation has led multiple drugmakers to issue voluntary recalls of their ranitidine products. As of Nov. 6, the following ranitidine medications are under recall:
Apotex Corp. – Ranitidine 75 and 150 mg tablets (all pack sizes)
Reddy's, Kroger, Walgreens and others – Ranitidine over-the-counter medications (expiration dates from September 2019 to June 2021)
Lannett Company, Inc. – Ranitidine Syrup (Ranitidine Oral Solution, USP), 15 mg/mL
Novitium – Ranitidine Hydro-chloride prescription capsules (30, 60, 100 and 500-count)
Perrigo Co. – Ranitidine over-the-counter medications (all pack sizes)
Sandoz Inc. – Ranitidine 150 mg capsules (30, 60 and 500-count)
Sanofi – Zantac 150®, Zantac 150® Cool Mint and Zantac 75® over-the-counter medications
NDMA and its Link to Cancer
N-nitrosodimethylamine, or NDMA, is a probable carcinogen that is used in gasoline, rocket fuel and as an additive to lubricants. It is also a known environmental contaminant that has been found in U.S. water and food supplies, including meats, vegetables and dairy products. Reputable scientific studies have linked NDMA exposure to several types of cancer, including:
Bladder cancer
Stomach cancer
Gastric cancer
Kidney cancer
Intestinal cancer
Colon cancer
Pancreatic cancer
The cancers most commonly linked to NDMA are stomach and bladder cancers.
Were You Or A Loved One Diagnosed with Cancer After Taking Ranitidine (Zantac)?
If you or a loved one was diagnosed with cancer after taking Zantac, you may be entitled to compensation. I strongly recommend that you seek legal help as soon as possible. Our San Francisco law firm is part of a group of attorneys actively investigating the connection between Zantac and cancer, and we plan to represent consumers who have been diagnosed with cancer after consuming Zantac. For comments or questions, or for legal representation from a proven San Francisco drug liability lawyer, please feel free to call me on my direct line 415-432-7290, or visit www.ccwlawyers.com. All calls and email inquiries are covered by the attorney client privilege and are strictly confidential.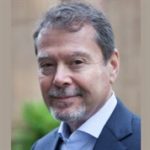 Claude A. Wyle is a partner of Choulos Choulos, and Wyle, a San Francisco based law firm dedicated to representing clients who have been injured by the wrongful conduct of individuals, corporations, public entities, and businesses. Mr. Wyle also frequently sits as a Judge Pro Tem for the city and county of San Francisco.