It's not every day that I write about an SFPD sergeant doing something wrong, let alone a DUI offense or a hit-and-run. I don't like to report wrongdoing by police officers, however at least with public employees, we can hope that the public entity will institute some change when something goes wrong with their system.
I do believe that officers of the law have a certain level of moral conduct to uphold, indeed a higher one than that imposed on the rest of us. This should go without saying, but increasingly we hear about police officers or fire department officers breaking the law in the most outrageous fashion. I wonder if this particular policeman was depressed or mentally unstable about something in his life, and that caused him to flout the law in such a heinous way. It would appear as if he were temporarily insane.
Does the SFPD have adequate mental health screening or care for its officers? With all of the budget cuts, I am wondering if maybe the mental health of police officers in our City is suffering. Police officers can lead very stressful lives, however since they are the people carrying the guns, our City should assure that their officers are of sound mind as well as body.
The fact remains that last week 52-year-old San Francisco Police Department Sgt. Thomas Haymond was drunk while driving his personal black jaguar car, and he hit a parked Madza car on Lawton Street near 12th Avenue at around 8:45 p.m October 8, 2013 in San Francisco. The Mazda was pushed into two trees causing substantial damage, and then Haymond sped away.
The owner of the Mazda left this note on the windshield that read "Car was in a hit and run last night. Can't move the car. Waiting for tow."
Witnesses heard a loud crash and followed this policeman to the steps of his home.
I am glad to report that justice may be done in that this sergeant was arrested for his conduct, and I anticipate a suspension at the very least.
When I realized that the San Francisco Police Department rep said that Haymond was on paid leave pending an internal affairs investigation, I realized that he must be going through something in his personal life to have caused his actions. Was he simply drunk and unable to know the difference between right and wrong or did Haymond actually know the driver of the Madza that he hit?
Either way, it is good to learn that police in San Francisco are not completely above the law. And at least this time, the SFPD has not hidden the story.
Hello, I'm Claude Wyle. Do you have any ideas to help get drunk drivers off the road? Please comment or ask for a subject you would like to see researched or discussed in this blog. Thanks. Feel free to contact me at cwyle@ccwlawyers.com.
About the author: Claude Wyle is an aggressive advocate for Bay Area motorists, bicyclists and pedestrians. Claude has decades of experience representing those harmed by the wrongful conduct of others, and, as a San Francisco accident attorney, has fought to protect the rights of injured people throughout his legal career.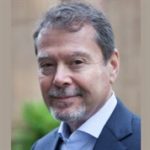 Claude A. Wyle is a partner of Choulos Choulos, and Wyle, a San Francisco based law firm dedicated to representing clients who have been injured by the wrongful conduct of individuals, corporations, public entities, and businesses. Mr. Wyle also frequently sits as a Judge Pro Tem for the city and county of San Francisco.