National Bike Month is May and is a great time to refocus on your commuting costs, health and sense of community. Getting on your bicycle more, especially this month, can be a great way to set a great new habit for yourself.
The League of American Bicyclists, the national sponsor of Bike Month, is proud to sponsor Bike-to-Work Week events nationwide from May 16-20.
The city of San Francisco is a big supporter of Bike Month. In the past San Francisco has hosted numerous bike events to help motivate biking across the city on Bike-to-Work Day. For example, energizer stations were set up all over the city so that people can stop in on their morning and evening commutes. The energizer stations contain food, red blinky lights and reflective leg bands.

As a San Francisco Bicycle Accident Attorney I promote safe cycling and heartily endorse commuting to work by bicycle as a cost-effective means of transportation. As a proud sponsor of the Marin County Bicycle Coalition, San Francisco Bicycle Coalition and Silicon Valley Bicycle Coalition, as well as Safe Routes to Schools and other pro bicycling groups, I am happy to encourage safe bicycling for daily travel and recreation.
I'm proud to live in San Francisco which has been successful in increasing bicycle commuters by offering enticements on Bike-to-Work Day. Bicycle commuting to work is good for the biker and good for the community. National Bike Month spreads knowledge and incentive to potential bike commuters.

The League of American Bicyclists also has great ideas such as:
bike mentor ride matching
commuter convoys
breakfast rallies
company commuter challenges
My job is to help the bicycle community of the San Francisco Bay Area by improving the safety of bicycle riding. We improve bicycle safety by making those who hurt bicyclists accountable and by participating in the education of motorists and bicyclists about the rights and responsibilities of both when we Share the Road.. Feel free to contact me if you have any questions about California Bicycle Laws or bicycle safety.
Tags: San Francisco Bicycle Accident Attorney, bicycle safety, bike-to-work day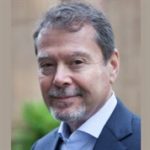 Claude A. Wyle is a partner of Choulos Choulos, and Wyle, a San Francisco based law firm dedicated to representing clients who have been injured by the wrongful conduct of individuals, corporations, public entities, and businesses. Mr. Wyle also frequently sits as a Judge Pro Tem for the city and county of San Francisco.