The Santa Cruz County Animal Services Authority is looking into filing charges against the owner of a pit bull that attacked a woman in Watsonville on New Year's Day.
The 64-year-old woman was walking in the 800 block of Virginia Street at 12:56 p.m. when she attacked by the pit bull, which was unleashed. Fortunately, the dog's owner was able to get the pit bull off the victim and secure the dog. The owner then voluntarily surrendered the dog to authorities.
The woman, meanwhile, is still recovering from her wounds at a local hospital on Tuesday.
The owner requested the dog be euthanized, but authorities are considering whether the owner violated state codes, or even a new Watsonville law concerning attacks by vicious dogs.
"If a person is convicted of a violation then they could face restitution to the victim," said Henry Brzezinski, of the Santa Cruz County Animal Services Authority. "The court could order that as part of the criminal proceedings. So, it's kind of a unique. It's kind of a civil rolled into a criminal."
As a Bay Area personal injury attorney who sees dog bites and attacks, I am disturbed about this attack, but satisfied that the owner surrendered the dog for euthanasia. I am a dog lover, but I cannot condone harboring a vicious animal. I also endorse Watsonville's ordinance regarding vicious or dangerous animals. I specifically approve of the ordinance's requirement that the owner of such an animal carry sufficient insurance in the event of an attack. When the injuries are severe, proper insurance could mean the difference between a dog owner taking financial responsibility for the medical bills and consequential damages to the victim and the homeowner herself losing her home or facing bankruptcy.
To protect yourself and others, if you have a dog which has shown any tendency to be aggressive, please keep them fenced, muzzled, or safely away from the public. And make sure that you are properly insured, please.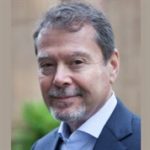 Claude A. Wyle is a partner of Choulos Choulos, and Wyle, a San Francisco based law firm dedicated to representing clients who have been injured by the wrongful conduct of individuals, corporations, public entities, and businesses. Mr. Wyle also frequently sits as a Judge Pro Tem for the city and county of San Francisco.