At a time when many are questioning the very future of Medicare—financial support for the program is under attack, coverage is shrinking, the number of beneficiaries is climbing dramatically—Medicare has started to fight back. Unfortunately, the elderly are getting caught in the crossfire.
Eighty-one year-old Mollie Coury knows just that. Her legs were crushed during an accident on California's 210 freeway, east of Pasadena. Doctors thought she'd never walk again, but she regained her mobility and put the accident behind her. Thirteen years later, in the fall of 2008, Medicare sent Mollie a bill for $66,000 for medical expenses related to the accident. If she didn't pay within 60 days, Medicare would seize her Social Security checks until the money was repaid.
How did this happen? After the accident, Coury had received about $20,000 from her daughter's insurance policy. This settlement subjected her to a law called "Medicare Secondary Payer Act," created to prevent Medicare from paying medical expenses that were the responsibility of private insurers or other parties. Essentially, if a Medicare recipient gets in a car crash or is injured by a defective pacemaker, the government picks up the hospital tab. But if that person receives a payment from a legal settlement, insurance policy, or jury award that covers accident-related medical bills, Medicare is entitled to its money back.
The problem, as described by Mother Jones columnist Stephanie Mencimer, is that "In recent years, Congress has pushed Medicare to aggressively pursue debts from injured elderly people who have won compensation through lawsuits or liability insurance." For people "on the receiving end of the collections process-mostly elderly car accident victims…it can be a traumatic ordeal." After "forcing" personal injury lawyers to serve as Medicare's debt collectors failed to produce the desired results, Congress passed new debt-collection measures as part of the 2007 SCHIP reauthorization.
Starting next year, insurance companies must report any settlements or judgments involving Medicare beneficiaries to CMS. If a Medicare beneficiary fails to reimburse the agency for health care costs it paid, the agency can punish the insurance company with double damages. But the prospect of harsher penalties is already leading to insurance company overkill that, combined with Medicare's bureaucracy, has kept some elderly folks from receiving money that's rightfully owed them.
If you are a Medicare recipient and you win compensation in a lawsuit, be very careful that the Medicare costs are taken into consideration when finalizing the settlement. If your personal injury attorneys are not familiar with the debt-collection measures you could wind up with a bill rather than a check.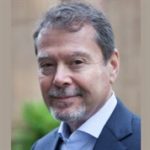 Claude A. Wyle is a partner of Choulos Choulos, and Wyle, a San Francisco based law firm dedicated to representing clients who have been injured by the wrongful conduct of individuals, corporations, public entities, and businesses. Mr. Wyle also frequently sits as a Judge Pro Tem for the city and county of San Francisco.