Over the last few decades, the most important cases pertaining to mandatory binding arbitration heard by the U.S. Supreme Court have been decided 5-4 — with the dissenting four dissenting strongly. And mandatory binding arbitration clauses have just been upheld by our highest Court, to the detriment of consumers nationwide.
Why does mandatory arbitration bring up such a divisiveness, even at the highest levels of law?
"Mandatory arbitration" sounds complex, but it's straightforward enough: instead of being allowed to take a company that has harmed you to court (filing a lawsuit) so that your case can be decided by a jury of your peers, you are required to pursue your grievance in binding arbitration. That is right, you get no jury trial.
How could we citizens give up a fundamental Constitutional right like the right to jury trial? Well, I don't believe that most consumers do this on purpose. The binding arbitration clauses are in the fine print of many of your contracts. Even the intake sheet you sign when you go to the doctor may have a provision for binding arbitration as opposed to a civil lawsuit.
It's straightforward because your debates take place in front of an arbitrator, instead of a judge and jury. This means that people are required to act individually, which prevents them from joining together in a class action–which can often be costly, and historically favor business interests over individuals.
As an attorney looking out for consumers, it concerns me that consumers' claims are not being heard by juries. The reality is that there are millions of consumers in America with legitimate disputes against corporations, and these claims will not ever become a part of the public record if the aggrieved party has signed a mandatory binding arbitration contract.
But, the one thing most consumers with disputes don't do is successfully navigate the unfamiliar–and often hostile and expensive–world of forced arbitration. As a federal district court noted in one recent case, while thousands of AT&T Mobility customers had expressed great unhappiness with the corporation's behavior, only an "infinitesimal" number of its customers would or could in reality go through its arbitration system.
Very many American consumers have potentially valid claims, and many involve illegal acts by corporations. But, so many of those claims never see the light of the day. Justice Kennedy can say that many important civil cases are going to arbitration. But for consumer cases, Justice Kennedy is wrong. Nearly all of the cases are not going to court; they are just going away.
Why is mandatory arbitration bad for consumers?
You do not get to go to court–only to an arbitrator's office or a facility designated for arbitrations. Jurors are unbiased; however, arbitrators deal with claims against the same parties or attorneys often enough to learn that the arbitrator will make a better living if they do not hit the corporation too hard.
So, while you may have just one claim against a corporation and will never see this arbitrator again, the corporation and its attorneys may have thousands of claims and their attorneys have great economic power over the careers of the arbitrators. And, if you have an arbitrator who makes errors of law, your right to appeal is extremely limited–almost non-existent.
Also, if you think arbitration will be less costly, think again. While civil lawsuits may not be cheap, our tax dollars pay for the judge and the jury fees are low. Arbitrators are paid thousands of dollars per day. What happens if you have a small claim not worthy of your acting alone because of the high cost of arbitration? If many consumers have small claims for the same wrongful conduct of the same corporation, those claims may be brought together in a class action. If there is no class action in arbitration, that many people with smaller claims just go away, and their wrongs are not redressed.
The civil justice system was designed to be better than this… Right now its level is the playing field between the mighty and the weaker. Mandatory arbitration keeps the power with the mighty and saves them money, even if they have done wrong.
About the author: Claude Wyle is an aggressive advocate for San Francisco Bay Area consumers. Claude has decades of experience representing those harmed by the wrongful conduct of others, and, as a San Francisco personal injury attorney, has fought to protect the rights of individuals dealing with arbitration throughout his legal career.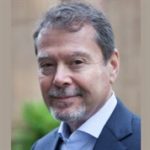 Claude A. Wyle is a partner of Choulos Choulos, and Wyle, a San Francisco based law firm dedicated to representing clients who have been injured by the wrongful conduct of individuals, corporations, public entities, and businesses. Mr. Wyle also frequently sits as a Judge Pro Tem for the city and county of San Francisco.