Claude Wyle of San Francisco firm Choulos Choulos & Wyle receives "Superb" rating
San Francisco, CA–Claude Armand Wyle, a partner with the law firm Choulos Choulos & Wyle, a renowned San Francisco personal injury law firm, has received a "Superb" rating from Avvo.com, based upon his experience, professional conduct, and industry recognition, that is, in the opinion of other lawyers in the community.
Mr. Wyle said, "This rating is very important to me, because Avvo.com is not a paid site." In other words, Claude's rating is a result of his achievements, not the result of paid advertisements or an insiders' network." Avvo's new approach to ratings, is also very impressive, according to Mr. Wyle, because it allows former clients to comment on their experiences. "Although client input is not part of the rating system, it is important to consumers, because it helps to convey a sense of the lawyer's style and approach," Wyle said.
In addition to this "superb" rating among all San Francisco personal injury attorneys with Avvo.com, Mr. Wyle also has an A. V. Rating through Martindale Hubbell, which ranks him as among the top 5% in the country, and the law offices of Choulos Choulos and Wyle is ranked also among the top 1% nationwide.
Claude Wyle has also been named a "Superlawyer" by San Francisco Magazine for the last several years and is the author of numerous articles involving all aspects of litigation. He is also a frequent speaker on the topics of automobile, motorcycle and bicycle accidents and dangerous roadway cases.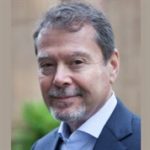 Claude A. Wyle is a partner of Choulos Choulos, and Wyle, a San Francisco based law firm dedicated to representing clients who have been injured by the wrongful conduct of individuals, corporations, public entities, and businesses. Mr. Wyle also frequently sits as a Judge Pro Tem for the city and county of San Francisco.