We all can agree that to most cyclists, safety is of high importance. Yet, many cyclists have vastly different ideas as to how to ride safely whether in traffic or even off road. Below, I make some suggestions that I hope will help to prevent bicycle accidents, particularly bicycle collisions with cars. While every situation is different, one maxim is true and that is that every bicycle rider must be constantly strategizing how to most safely reach his or her destination. Roadway hazards from cars or even the pavement are constantly popping up, and decisions need to be made quickly. Many dangers are obvious and the strategy to avoid the danger is clear. However, some common threats are often found where you might least expect them.
According to Pedestrian and Bicycle Information Center (PBIC) (bicyclinginfo.org),
In 2009, 630 U.S. cyclists were killed in crashes with motor vehicles. Meanwhile, more than 500,000 cycling accidents result in a trip to the emergency room each year.
Common sense is your best defense to prevent bicycle accidents. While not in any way comprehensive, I'd like to point out some bicycle safety tips for you that should be obvious but are missed all too often…
Don't ride drunk: Did you know that 1/3 of all cycling fatalities involved a legally intoxicated cyclist?
Ride with traffic: Some people think that they are safer riding against traffic since they can see the cars coming. However, the safest path is to stay as close as possible to the right, moving in the same direction as traffic.
Don't ride with headphones: It is very important to hear all around you while operating a bicycle. Whether it be the click of a car door, or screeching tires of a speeding car, listening can save you from a serious bicycle crash.
Wear a helmet: Don't hit the road without a helmet to protect your head. Head injuries are responsible for about 3/4 of deaths among cyclists involved in crashes. Wearing a helmet can, in fact, reduce the risk of head or brain injury by approximately 2/3 or more. [And, make sure your helmet is not on backward! It's also important to replace your helmet every 3-5 years since the weather, sweat and hair products can reduce a helmet's effectiveness over time.] I know that some will say that a bicycle helmet will not save you if you are struck by a speeding car, and that may or may not be true. However, there are many impacts to the head that would be less severe if a good helmet is worn. Some people argue that even saying that is a deterrent to cycling. I respectfully disagree, and I wish to promote safer riding which will in turn lead to more people riding bikes.
Be predictable: My motto "If it's predictable, it's preventable" holds true not for automobiles by for cyclists too. Automobiles will expect the cyclist to ride in a straight line, not weaving in and out of cars or hopping from the sidewalk into a traffic lane. There are some cases where a pothole in the road might cause a cyclist difficulty, in which case a bold and safe move for a cyclist is sometimes to ride in the lane of cars boldly. In my neighborhood in Marin County, we have a terribly rutted bicycle path and the only safe way to ride is in the traffic lane.
Be visible: To reduce your personal risk, it is best to limit riding to daylight hours and wear fluorescent colors (not white) to increase the distance that drivers can see you. Use white lights in the front and red in the rear, as well as reflectors and reflective clothing. If you have to ride at night, use a street legal light, and don't count on motorists seeing you because there are streetlights present.
The above is by no means a comprehensive list on how to stay safe on a bicycle. These are just some hints and actual real life circumstances may dictate a different strategy. The key is to always be strategizing, weighing risks and benefits and to always be riding defensively, because, you can be injured even when you are right.
To be continued in Bicycle Safety Tips part 2…
About the author: Claude Wyle is an aggressive advocate for San Francisco Bay Area bicyclists. Claude has decades of experience representing those harmed by the wrongful conduct of other, and, as a Marin County bicycle accident attorney, has fought to protect the rights of injured cyclists throughout his legal career. Claude is also an avid cyclist himself and member of the Marin County Bicycle Coalition, the San Francisco Bicycle Coalition, the Silicon Valley Bicycle Coalition and a contributor and supporter of Safe Routes to School.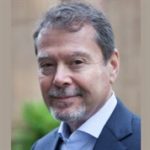 Claude A. Wyle is a partner of Choulos Choulos, and Wyle, a San Francisco based law firm dedicated to representing clients who have been injured by the wrongful conduct of individuals, corporations, public entities, and businesses. Mr. Wyle also frequently sits as a Judge Pro Tem for the city and county of San Francisco.