It's been a dangerous day today in San Francisco for pedestrians. Two traumas occurred in two separate accidents to pedestrians in San Francisco today, 4 hours apart. Each remains in critical condition today after being hit by cars on opposite ends of town.
A skateboarder was the injured party in the first accident, which occurred at about 11:55 a.m. when the skateboarder apparently rolled through a red light on the corner of Eddy and Jones streets, getting hit by a white truck. The critically injured 34-year-old was taken to San Francisco General Hospital with life-threatening injuries. Unfortunately, he was pronounced dead at 1:15 p.m. Also, the truck that hit him is reported to have fled the scene making this a pedestrian hit-and-run.
About four hours later, across town, a 61-year-old was the second pedestrian victim, who was struck by a car in a crosswalk in the Richmond District at about 4:20 p.m. at 37th Avenue and Fulton Street.
These pedestrian accidents could have been avoided if both the drivers and the pedestrian or rather skateboarder maintained a proper lookout and, in general, were more cautious and alert about their surroundings. Driving a motor vehicle is a privilege, that comes with tremendous responsibility. As a San Francisco Pedestrian Accident Attorney I've seen more than my share of pedestrian injuries and deaths, and I can honestly say that all of these pedestrian injuries and deaths were predictable and therefore preventable.
I often hear the excuse "it was just an accident", and I respectfully disagree with that analysis. Freak accidents are so incredibly rare, that I would challenge anyone to prove that a collision between a vehicle and a bicycle or a vehicle and a pedestrian or even a vehicle and a vehicle is just an accident. If traced back usually just a bit, the "accident" is usually the result of a party's choice to do or not do something.
Negligence is not a criminal act. Negligence is the failure to act reasonably–in other words, making and choosing the less safe alternative. When someone unreasonably creates a risk of harm to others, they should not be able to use the excuse that it was just an accident. I believe that one way to make our community safer is to make those who choose the less safe alternative accountable when that choice hurts someone. And when the pedestrian chooses to run a red light, he is accountable for his own actions as well. Please remember though that the police report is not the final word on liability. This skateboarder may have entered the intersection with a green or yellow light that subsequently turned red by the time he was hit or even after he was hit. Eye witnesses can be unreliable, particularly at a very confusing collision scene where there is so much going on.
About the author: Claude Wyle is an aggressive advocate for San Francisco pedestrians. Claude has decades of experience representing those harmed by the wrongful conduct of others, and, as a San Francisco Pedestrian Accident Attorney, has fought to protect the rights of injured individuals throughout his legal career.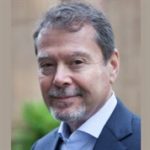 Claude A. Wyle is a partner of Choulos Choulos, and Wyle, a San Francisco based law firm dedicated to representing clients who have been injured by the wrongful conduct of individuals, corporations, public entities, and businesses. Mr. Wyle also frequently sits as a Judge Pro Tem for the city and county of San Francisco.