An 11-year-old boy suffered a life-threatening head injury in Treasure Island after being hit by a car at 9:27 p.m. Tuesday, May 8th while standing outside of a parked car with a 9-year-old boy and 31-year-old man. Investigators determined that the three of them were standing outside their parked car on the side of the road at the 100 block of Avenue M when another vehicle ran into them and their parked car.
All three injured pedestrians were taken to San Francisco General Hospital, police said. The man and other boy suffered abrasions and complained of pain to the head and chest.
Police arrested the driver on Tuesday night after he struck the parked car, and there may be criminal repercussions for this negligent driving. As a San Francisco Pedestrian Accident Attorney, I would like to learn more details behind this incident. This driver clearly needs to be held accountable for running down three pedestrians. Was the driver intoxicated? Was there something wrong with his vehicle that caused him to lose control and to strike the parked car and the pedestrians? Did the driver have a sudden medical emergency that might excuse his negligent driving?
I sincerely hope that this little boy recovers and survives, and that his family hires a good pedestrian attorney to uncover the detailed facts of this crash.
About the author: Claude Wyle is an aggressive advocate for San Francisco pedestrians. Claude has decades of experience representing those harmed by the wrongful conduct of others, and, as a San Francisco Pedestrian Accident Attorney, has fought to protect the rights of injured individuals throughout his legal career.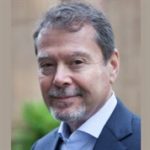 Claude A. Wyle is a partner of Choulos Choulos, and Wyle, a San Francisco based law firm dedicated to representing clients who have been injured by the wrongful conduct of individuals, corporations, public entities, and businesses. Mr. Wyle also frequently sits as a Judge Pro Tem for the city and county of San Francisco.