Let's face it. As bicyclists, we love the gear. We love the look, and we love the ride, and we love the new technology that comes out often. And we think the world should love us too. But, as the cartoon below so aptly points out, the world out there often thinks of us in a more negative way.
So, if you look like one of the best riders in the world, please ride like one of the best and most courteous riders in the world. The impression you make today may embed itself into the mind of a future juror who one day may pass judgment on a bicyclist's riding. And as an attorney who represents San Francisco bicycle riders, I have to admit that many jurors think cyclists are just a bunch of crazy risk takers who rudely claim too much of the road and keep everyone from getting to work on time.
Please remember that if you look the look, you should ride responsibly and pay respect to the others with whom you share the road. A biker one day may be sitting in a courtroom and depending on the good will and fair-mindedness of twelve strangers, twelve jurors who have already formed their impressions of bicycle riders before we have ever had a chance to plead our case.
Let's all try to respect one another, and enjoy the road together.
Hello, I'm Claude Wyle, a San Francisco bicycle accident attorney. Have an idea for a topic you'd like to see covered here? Feel free to contact me or visit www.ccwlawyers.com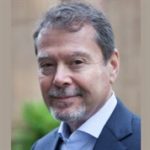 Claude A. Wyle is a partner of Choulos Choulos, and Wyle, a San Francisco based law firm dedicated to representing clients who have been injured by the wrongful conduct of individuals, corporations, public entities, and businesses. Mr. Wyle also frequently sits as a Judge Pro Tem for the city and county of San Francisco.