A San FranciscoMuni Bus struck a pedestrian early Tuesday morning, at the corner of 6th and Market Street, in San Francisco, California. Passengers on the bus yelled at the driver to stop, but it was too late; the bus ran right into the woman. The pedestrian survived this Muni Bus collision, but suffered severe personal injuries. Police are currently investigating the incident, which marks the 18th Muni versus pedestrian accident so far this year. So, why are buses and Muni trains hitting so many pedestrians? Is this the result of traffic congestion? Of City policies? Of bad Muni operators? Or is it a result of a combination of all of the above?
For more information on this subject, please refer to the section on Airline, Cruise, Bus, and Other Mass Transit Accidents.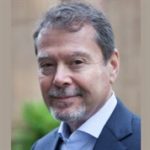 Claude A. Wyle is a partner of Choulos Choulos, and Wyle, a San Francisco based law firm dedicated to representing clients who have been injured by the wrongful conduct of individuals, corporations, public entities, and businesses. Mr. Wyle also frequently sits as a Judge Pro Tem for the city and county of San Francisco.