A tour bus crash in Yucaipa, California, leaves seven dead, dozens injured, and many questioning the safety and maintenance reports of tour company Scapadas Magics LLC. On the way back from Tijuana Mexico, the bus driver yelled to his passengers to call 911 after realizing that the brakes had failed. The failure resulted in the bus careening into two other motorists, causing multiple serious personal injuries and some fatalities. In the wake of the crash, investigators turned to the company's safety history, revealing that the bus in question had 22 safety violations in just the past year, including multiple brake problems. Even though the company was given a "satisfactory" rating by the Federal Motor Carrier Safety Administration, it had become the target of increased inspections due to their recurring maintenance issues.
Although bus accident statistics show that fatalities may have been shrinking in recent years, the number of injuries resulting from bus accidents is still daunting. Over 11,000 bus accidents occur each year, with over 24,000 persons injured as a result of these crashes. Failure to properly maintain buses, and installation of defective or damaged parts are two of the most common causes of bus accidents in this country. Federal inspectors, in their investigation of Scapadas Magics LLC, discovered faulty axles, brakes, and other safety violations on the tour bus in question. Maria McDade, the company's administrator for 20 years said that none of the company's buses had ever been in an accident, and they were only fined once from the US Department of Transportation. I question whether bus company practices were really as sterling as their record suggests. We have handled many tour bus crash cases and the records always tell an interesting tale which helps us to understand how bus crashes happen. It is important for the survivors and families to contact an experienced bus accident attorney who knows what to look for in the bus company records.
The crash of Scapadas Magics' bus this past week leaves a lasting reminder to all those operating commercial bus lines. Safety first! If it is predictable it is preventable. In California, a bus company is what is called a "common carrier" , which means that they owe their passengers the very highest standard of care. If you or someone you love has been injured as a result of a bus accident and you want to understand your legal rights following the crash, please feel free to contact me, using the links provided below.
[photo credit: The San Francisco Chronicle, 2013]
Hello, I'm Claude Wyle and I have spent three decades representing those harmed by bus accidents. Have an idea for a topic you'd like to see covered here? Feel free to contact me: cwyle@ccwlawyers.com or visit www.ccwlawyers.com,

The Avant-Garde Traditionalists.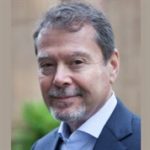 Claude A. Wyle is a partner of Choulos Choulos, and Wyle, a San Francisco based law firm dedicated to representing clients who have been injured by the wrongful conduct of individuals, corporations, public entities, and businesses. Mr. Wyle also frequently sits as a Judge Pro Tem for the city and county of San Francisco.