Just as San Francisco's MUNI was defending its safety record, another MUNI accident occurred causing multiple personal injuries. This incident highlights the debate happening right now at the state level concerning MUNI's safety.
I have been saying for years that MUNI has ongoing safety issues as MUNI has been found negligent by juries and others many times in the past. MUNI operators should be concentrating on defensive driving yet everyone who walks, rides or bikes in San Francisco must defend themselves and their families against MUNI! Is there anyone in San Francisco who has not seen a MUNI bus run a red light?
California Public Utilities Commission will make the decision whether or not to penalize San Francisco's Metropolitan Transit Agency for alleged violations of key safety regulations on its rail system, including defective tracks and a malfunctioning automatic train control system.
Even though I am a San Francisco MUNI Accident Attorney, I am not alone in criticizing MUNI for too many at fault accidents. Many believe that MUNI has been dragging its feet on fixing persistent problems. Safety should be the number one concern of any public transit system. Let's hope that a little tough scrutiny will improve MUNI safety.
MUNI is made up of the following vehicles: buses, LRVs, street cars, cable cars and electric buses. MUNI vehicles are often involved in serious accidents, causing injury or wrongful deaths to pedestrians, motorists, motorcyclists, bicyclists and MUNI riders alike.
If you or someone you know has been injured in a MUNI accident, please call me and I'd be happy to speak with you free of charge to explain your options.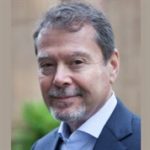 Claude A. Wyle is a partner of Choulos Choulos, and Wyle, a San Francisco based law firm dedicated to representing clients who have been injured by the wrongful conduct of individuals, corporations, public entities, and businesses. Mr. Wyle also frequently sits as a Judge Pro Tem for the city and county of San Francisco.