I've been keeping my readers updated on last Saturday's Muni Metro accident in the West Portal station, including today's earlier post about how switching to manual control before entering a station may have been common practice for years and even condoned by management since it increases on-time arrivals.
According to today's Examiner:
As of this past Monday, train operators will be written up if they are observed in manual, or cutout, mode without authorization from central control.

Additionally, if a train is seen moving in manual without central control permission, the train controller will stop the train and contact its operator. Hourly announcements started Monday to remind operators that they must not go into manual mode or bypass any vehicle function, or change operating modes, without approval from central control.
Yesterday SFGate.com released several angles of the crash captured on video. I've included one below, but you can see how lucky it is that more people weren't injured by viewing all their Muni accident videos.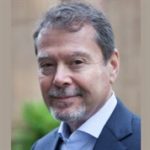 Claude A. Wyle is a partner of Choulos Choulos, and Wyle, a San Francisco based law firm dedicated to representing clients who have been injured by the wrongful conduct of individuals, corporations, public entities, and businesses. Mr. Wyle also frequently sits as a Judge Pro Tem for the city and county of San Francisco.