It has been less than a week since two Muni Metro trains collided in San Francisco, injuring nearly fifty people. This crash has been only the latest in a series of accidents that have made the last year or so one of the deadliest in mass-transit history. There have been four major accidents beginning in fall 2008, when a passenger train in Los Angeles, under the control of an engineer distracted while texting, slammed into a freight train, killing 25. In Boston, in May of this year, yet another operator distracted by his cell phone crashed his trolley into the rear end of another, destroying three trolley cars and injuring fifty people. The cause of the Washington D.C. Metro accident in June has yet to be determined. That accident cost nine people their lives, including the operator of the train, Jeanice McMillan, and injured another eighty. There has not been enough time to determine the cause of Saturday's accident. And yet, those in charge of the system have already begun fighting to shift responsibility.
Here are the facts that appear to be undisputed at this moment. Last Saturday afternoon, as a Muni K train sat at the West Portal station discharging passengers, a Muni L train piloted by Henry Gray entered the station at 20 to 23 mph, nearly twice its normal speed, and struck the K train from behind. All parties appear to concede that Gray had switched the train from automatic to manual control before entering the station. This morning the San Francisco Chronicle is reporting that Gray told investigators that he blacked out immediately after changing to manual control.
The interesting things of course, are the items that the various parties cannot agree on. For instance, Irwin Lum suggests that for several years it has been a common practice for drivers to change to manual control before entering the station. Lum, president of the union that represents metro drivers, appears to be suggesting that Muni Metro bent its own safety regulations in order to give passengers a faster ride. Unsurprisingly, the head of Muni, Nathaniel Ford took umbrage at any suggestion the organization had bent any rules. In a prepared statement, Ford reiterated that safety is top priority.
Should the allegations of union head Lum prove to be accurate, this will be the first crash in recent history caused not by a mechanical failure or individual driver error, but instead by the negligence of the actual operators of the train system. If it is the case that officials within the Muni Metro organization have for years disregarded their own safety regulations, then they have a small amount of blood on their hands, as fortunately no one was killed in this incident. Trains are common carriers, and as such they have a duty to use the highest care and vigilance in order to keep their passengers safe. If these allegations are correct, the operators of the Muni system have failed in that duty.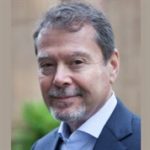 Claude A. Wyle is a partner of Choulos Choulos, and Wyle, a San Francisco based law firm dedicated to representing clients who have been injured by the wrongful conduct of individuals, corporations, public entities, and businesses. Mr. Wyle also frequently sits as a Judge Pro Tem for the city and county of San Francisco.