This Monday, Rick Uvaney, a trucker, survived a freeway accident with relatively few injuries after being struck by a SUV in Canton, Ohio. Moments before, Uvaney pulled to the side of the road to secure his load when a gust of wind blew his favorite baseball cap into the median. Uvaney was struck by the SUF during his attempt to retrieve his cap. Luckily, he escaped with only a broken wrist and dislocated shoulder. Uvaney's experience is a good reminder of an old lesson: look both ways before crossing.
For more information on this subject matter, please refer to the section on Tractor-trailer accidents.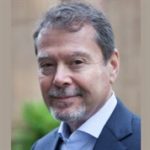 Claude A. Wyle is a partner of Choulos Choulos, and Wyle, a San Francisco based law firm dedicated to representing clients who have been injured by the wrongful conduct of individuals, corporations, public entities, and businesses. Mr. Wyle also frequently sits as a Judge Pro Tem for the city and county of San Francisco.