This last Thursday, a negligent car driver made a left turn into the path of a motorcyclist in San Francisco, causing the motorcycle to collide with the side of the car. This dangerous left turn caused the wrongful death of 37-year-old Teterio Carpenter. The fatal motorcycle accident occurred at approximately 8:30 p.m., at 1100 block of Gilman Avenue, in San Francisco, California. As motorcycle attorneys, we see so many unsafe left turn cases per year. The unsafe left turn in front of a motorcycle is the most common type of motorcycle accident, by far. Sadly, this motorcycle crash has caused a wrongful death.
For more information on this subject, please refer to the section on Car and Motorcycle Accidents.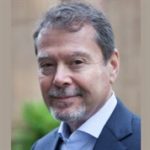 Claude A. Wyle is a partner of Choulos Choulos, and Wyle, a San Francisco based law firm dedicated to representing clients who have been injured by the wrongful conduct of individuals, corporations, public entities, and businesses. Mr. Wyle also frequently sits as a Judge Pro Tem for the city and county of San Francisco.