We are pleased to announce victory for one of our motorcycle accident clients. Our San Francisco motorcycle accident attorney team recently settled a case for $2,250,000. As our 26 year old client, Dwight L. was riding his motorcycle in Marin County, the driver of a minivan pulled a U-turn across both lanes and directly into
Dwight's path. Although Dwight made a statement to the reporting CHP officer that he had been riding 65 mph, our team of experts, including accident reconstruction experts, physicists, and human factors experts, was able to refute the van driver's assertion of comparative negligence. Dwight suffered multiple fractures to both arms and both legs, and survived 11 surgeries, and our motorcycle accident team was able to make the negligent van driver fully accountable.
This case was filed in Marin County Superior Court in San Rafael, California. Liability for this crash was hotly contested for over a year. The defendant driver of the mini-van actually passed away during the pendency of the litigation, and negotiations were with three different law firms for the defense. This case settled after two mediations in San Francisco. Dwight has taken his settlement money and paid off his mother's house. He also chose to use part of the settlement to fund a structured settlement, which will pay him over time for the rest of his life. Dwight is a very deserving young man, who has demonstrated tremendous strength of character throughout this litigation. He is a true survivor, and we have been proud to represent him.
For more information on this subject, please refer to the section on Car and Motorcycle Accidents.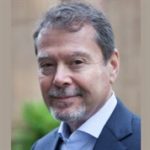 Claude A. Wyle is a partner of Choulos Choulos, and Wyle, a San Francisco based law firm dedicated to representing clients who have been injured by the wrongful conduct of individuals, corporations, public entities, and businesses. Mr. Wyle also frequently sits as a Judge Pro Tem for the city and county of San Francisco.