A couple months ago I produced a few videos for my clients and viewers. This next video is part two of a series of interviews with Michael J. Swanson. You can find part one of the bicycle accident and safety series with me here on my web site.
Swanson: Does your law firm have a specialty in the field of tort law?
Wyle: Yes, although we handle all areas of tort law, our specialty is anything on two wheels. We're both avid motorcyclists. We sponsor a motorcycle race team, and our rider won a local championship last year. We are also avid bicyclists and members of the Silicon Valley Bicycle Coalition, San Francisco Bicycle Coalition, Marin County Bicycle Coalition. We give money to Safe Routes to School, trying to help with their fundraising. Generally, we are pro-bicycle attorneys.
Because we've been doing this for so long, we've developed a depth of knowledge on how motorcycle crashes and bicycle crashes happen I think that gives us the advantage over the opposition. We understand the dynamics behind a motorcycle crash or bicycle crash far earlier than the other side does.
Swanson: Claude, I've known you for a few years now. I'm wondering what you feel to be the philosophy of your law firm?
Wyle: Our philosophy is born of more than one generation. We're old-school, traditional attorneys. We don't necessarilty have cases; we have clients. When we have new clients, I tell them, "you worry about healing up and getting better, and let us worry about the nasty stuff–talking to the insurance company, making sure bills are getting paid, so that you don't need to work on all of the rough things that are difficult for someone who is injured."
Claude Wyle is a partner in the law firm of Choulos, Choulos & Wyle in San Francisco. He is a dedicated civil trial lawyer, dedicated to helping people. He is very experienced in a variety of cases, including automobile, bicycle, motorcycle crashes and pedestrian injuries. He is especially dedicated to catastrophic injury cases, including traumatic brain injury, spinal cord injuries and wrongful death cases. He's an active author, publishing numerous articles on most aspects of trail practice and litigation. He is also a frequent lecturer at trial lawyer programs nationwide. He spent years serving on the Board of Directors of the The Consumer Attorneys of California, The California Trial Lawyers Association, The American Association for Justice and the San Francisco Trial Lawyers Association.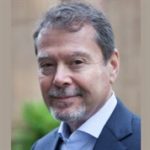 Claude A. Wyle is a partner of Choulos Choulos, and Wyle, a San Francisco based law firm dedicated to representing clients who have been injured by the wrongful conduct of individuals, corporations, public entities, and businesses. Mr. Wyle also frequently sits as a Judge Pro Tem for the city and county of San Francisco.