A Rio Linda High teacher died in a fatal bicycle accident this past Monday after being impaled by a parking lot gate while riding his bicycle home. Students and staff alike are mourning the death of the man described as "…the most popular and nicest man on campus, just a great guy" – Mike Morris, athletic director
Adams, who was riding his bicycle home after Monday's practice, rode into a gate near campus, suffering internal injuries after being impaled by the yellow gate arm. Adams had looked behind him to wave goodbye to a student, and after hitting the gate railing, was thrown into the gate arm. Adams died Tuesday, after surviving two surgeries in an attempt to treat internal wounds suffered during the accident. Adams was 59.Hundreds of those impacted by Adams' life attended a vigil held this past Tuesday night.
To me, the death of Adams raises concerns about the safety of the gate and the potential dangerous placement of the gate arm which led to this bicycle fatality. Why would there be something that could cause such injury in a cyclist's path? Is there something about the safety of the premises itself or the equipment attached to the gate which contributed to this bicycling death? I believe that this gate and all of the equipment attached to the gate should be investigated in an effort to learn if a dangerous condition of the premises contributed to this sad and deadly event. A good bicycle accident attorney hired by Adams' family will surely investigate this and all aspects of the bicycle crash on behalf of the family.
Hello, I'm Claude Wyle. Have an idea for a topic you'd like to see covered here? Feel free to contact me: cwyle@ccwlawyers.com or visit CCW Lawyers dot com.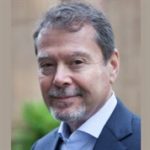 Claude A. Wyle is a partner of Choulos Choulos, and Wyle, a San Francisco based law firm dedicated to representing clients who have been injured by the wrongful conduct of individuals, corporations, public entities, and businesses. Mr. Wyle also frequently sits as a Judge Pro Tem for the city and county of San Francisco.