As a motorcyclist myself, and a San Francisco motorcycle attorney, I write with a very heavy heart today. The San Francisco Chronicle reported earlier this month that a Richmond man, 35 year-old Anthony Walker, was killed while riding his motorcycle home from bible study class.
Adding to the tragedy is that the man who killed him, Juan Ruelas, 43, was intoxicated and unlicensed because of two previous drunk driving convictions. Ruelas attempted to flee the scene after the accident, but, luckily, a witness identified him and he was arrested. Apparently, both men were approaching an intersection at the time of the crash. Ruelas was making a turn and failed to yield, causing the accident.
Ruelas is currently in jail and has been charged with murder, as opposed to vehicular manslaughter, according to prosecutors, because Ruelas had a prior DUI conviction and had attended DUI classes showing that he knew that driving drunk was dangerous. Prosecutors believe that he knew that if he drove drunk again he could kill someone, but he allegedly went out and did it anyway, which, in legal terms, amounts to murder. His bail is set at $200,000.
While DUI deaths declined in California in 2008 (2009 statistics are not yet available), from 1,132 in 2007 to 1,029 in 2008, according to the National Highway Traffic Safety Administration's Fatality Analysis Reporting System, how many more senseless deaths will it take to put an end to drunk driving? If you lose your loved one, I am sure you would agree that even one death because of impaired driving is too much. Last October, California law was amended to include the requirement of an ignition interlock device as a pilot program from July 1, 2010, to January 1, 2016, in the Counties of Alameda, Los Angeles, Sacramento, and Tulare.
This law requires, as a condition of having the privilege to operate a motor vehicle reinstated subsequent to a conviction for a violation of drunk driving, a person to install for a specified period of time an ignition interlock device on all vehicles he or she owns or operates, Please join with me in urging legislators to shift this from a pilot program to a state-wide program and to continue to examine current laws and sentencing to see if there is more we can do to stop drunk driving and prevent senseless deaths.
Our thoughts and prayers are with Mr. Walker's family during this sorrowful time.
We are not representing any of the parties mentioned in this article at the time the article was posted. Our information source is cited in the article. If you were involved in this incident or a similar incident and have questions as to your rights and options, call a reputable law firm. Do not act solely upon the information provided herein. Get a consultation. The best law firms will provide a free confidential consultation to "not at fault" persons named in this article and their family members.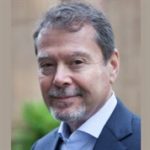 Claude A. Wyle is a partner of Choulos Choulos, and Wyle, a San Francisco based law firm dedicated to representing clients who have been injured by the wrongful conduct of individuals, corporations, public entities, and businesses. Mr. Wyle also frequently sits as a Judge Pro Tem for the city and county of San Francisco.