As an avid motorcycle rider and motorcycle attorney I have to say that I have heard way too many motorcycle fatality stories lately. There seem to be more bikers who are crashing and more car drivers who are hitting motorcycles, with often deadly consequences. So, once again it is my sad duty to blog to the motorcycle community about another life lost, and the facts are not readily available.
Sadly, on Thursday evening, January 5th, a 34-year-old motorcyclist riding in East Oakland hit a car and was killed. The details as to the cause or causes of this fatal East Oakland motorcycle accident are not all in. If you or someone you know witnessed this Oakland motorcycle accident, please call the Oakland Police Department at your very earliest opportunity.
The fallen motorcycle rider was identified as Oakland resident Jeffery Alexander, according to the Alameda County Coroner's Office.
The motorcycle car accident occurred about 5:30 p.m. at 98th Avenue and Olive Street when the motorcycle was apparently hit by a small white sedan. Although several emergency personnel responded to the accident scene, they were unable to save the life of this latest fatal Oakland motorcycle accident victim.
My heartfelt condolences go out to the family of Mr. Alexander.
About the author: Claude Wyle is an aggressive advocate for San Francisco Bay Area motorcle riders. Claude has decades of experience representing those harmed by the wrongful conduct of others, and, as a San Francisco and Oakland motorcycle accident attorney, has fought to protect the rights of injured motorcyclists throughout his legal career.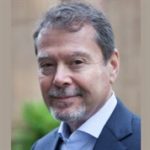 Claude A. Wyle is a partner of Choulos Choulos, and Wyle, a San Francisco based law firm dedicated to representing clients who have been injured by the wrongful conduct of individuals, corporations, public entities, and businesses. Mr. Wyle also frequently sits as a Judge Pro Tem for the city and county of San Francisco.