A couple of weeks ago I commented on the number of pedestrian accidents in San Francisco. Today, as an avid motorcyclist and bicyclist myself, as well as a San Francisco motorcycle accident attorney and bicycle accident attorney and dangerous roadway attorney I am happy to see the Saratoga News reporting that the State is actually addressing some serious problems particularly for bicycle riders, motorcycle riders and truck drivers. I point to motorcycles and bicycles specifically because, with no protection around us, they are most susceptible to the dangers of the roadway. Truck drivers, while well-protected in terms of being physically enclosed, are often involved in accidents that are primarily the result of dangerous roadway conditions. Moreover, truck accidents often result in more serious injuries and larger number of deaths than other traffic accidents.
While Highway 9 is a beautiful road and enticing to motorcycle riders and bicyclists and even automobile drivers, it has always been a challenging road to drive safely and these improvements should help to reduce bicycle accidents, motorcycle accidents, and truck accidents, we hope.
From Saratoga News (Powered by The Mercury News)

By Brian Babcock

In an effort to improve safety on Highway 9, the California Department of Transportation will be upgrading three dangerous curves on the winding roadway.

Caltrans has just wrapped up its comment period where residents could make their own suggestions on the proposed project, said Nick Saleh, regional project manager. Caltrans will now review the comments and reply within the next few months.

The $13 million project calls for improving sight distance and roadway and shoulder upgrades at the three spots, which are located near Hakone Gardens, Pierce Road and Saratoga Springs.

Forty-foot retaining walls will be constructed and trees and vegetation will be removed to improve sight distance for drivers, a Caltrans environmental report states. Metal beam guardrails will be constructed along the curves and a soft-median barrier will be constructed to warn drivers that they have moved into the other lane.

Warning signs will also be added along the stretches of road between Sixth Street and Highway 35 that will remind drivers to "share the road" with bicyclists.

"The improvements within all three locations is limited to areas having a concentration of cross- center line accidents," said Bernard Walik, public information officer with Caltrans.

The accidents could be being caused by vehicles that are traveling too fast around the curves or because of a lack of a clear view around the roadway, Saleh said.

There was no one particular accident that caused Caltrans to look into upgrading the three locations, he added.

The improvements are part of Caltrans safety monitoring program and were monitored by the department's Total Quality Control Management Team, Saleh said, which identifies areas of significant need of safety upgrades.

The transportation department's team reviewed accident reports collected from law enforcement officials, he added, and concluded that the three areas had the most potential to be improved.

The project is slated to begin late next year after Caltrans reviews resident comments and finishes its environmental impact report and designs for the improvements, he said.

"We 100 percent support the safety improvement project," said Cap. Terry Calderone of the Santa Clara County Office of the Sheriff—West Valley Division.

Calderone said that small grooves were drill into the ground in areas of Highway 9 about six months ago. The grooves seem to have helped lower accidents up in the hillside, he said.

He added that a similar project is being proposed in Los Altos Hills.

During construction Highway 9 will be turned into a one-way traffic road at those locations. The project is expected to take up to nine months to a year to complete, Saleh said.

"The project will have a minimum impact on residents," he said.

To review Caltrans draft environmental impact report for the Highway 9 safety improvement project, visit http://www.dot.ca.gov/dist4/envdocs.htm#route9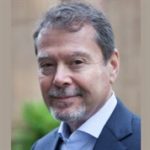 Claude A. Wyle is a partner of Choulos Choulos, and Wyle, a San Francisco based law firm dedicated to representing clients who have been injured by the wrongful conduct of individuals, corporations, public entities, and businesses. Mr. Wyle also frequently sits as a Judge Pro Tem for the city and county of San Francisco.