I thought that I should chime in, since I have settled at least four or five lane sharing cases for six figures in the last year or so. You should take these cases and evaluate them carefully. The claims representatives have no idea what is legal in California or what is reasonable riding and they should be educated that lane sharing cases are valid. First of all, I recognize the prejudice in jurors against motorcyclists, particularly bikers who are lane sharing or filtering or lane splitting. No matter how you slice it, car drivers don't like it. Did you know that lane sharing is legal only in two states, California included, and that studies have shown that it is actually safer for a motorcyclist to split lanes than to sit in traffic and await being rear ended? In days gone by, most motorcycles were air cooled and would overheat unless they were actually moving forward (Harleys and Triumphs and Nortons are a good example). Thus, we had bikes dying in traffic, and creating a hazard when they got stuck in the roadway. Bikers were injured when they were rear ended. Bikers were still getting rear ended and getting hurt even when they were not stalled in traffic, because they were more difficult to see than cars or trucks.
The only real comprehensive national study on motorcycle accidents is the famous "Hurt Report", and is available as noted below:
Interestingly, Hurt, no pun intended, opined that it was more dangerous for motorcyclists to be stuck in traffic than it was for them to lane split. Of note is the fact that Hurt himself was rear ended on his motorcycle and was injured thereby. So, it is legal here in California, but is it safe? The California Highway Patrol has a brochure on safe motorcycle riding and they used to actually provide the specific parameters as to what was considered safe lane splitting. They have since taken out the specific answers to Mark's question, and replaced them with more of a reasonableness standard. Still, I think that some parameters are still important and the CHP have guidelines for what they consider reasonable without putting it into the brochure. If the reporting officer did not add your biker's conduct as a contributing collision factor, you can bet that they did not believe that he or she was violating the CHP guidelines for lane splitting. 20-25 mph faster than the speed of traffic is marginal. 15mph is a more acceptable figure. 30-40 mph for speed is acceptable but 35 is almost always considered reasonable. I have found that the key to the lane sharing cases is in determining if your motorcyclist was actually engaged in lane sharing at the precise time of the impact. Most of the time, a biker might have been lane sharing, but then will end up in control of a lane just before the other party changes lanes into them. The devil is in the details, and in careful deposition preparation. There are many factors at play, including exactly where the biker was in the lane and what the biker saw just before the car moved into their lane. I would be happy to discuss this topic, or any topic related to motorcycle cases or racing or riding with any of you. Corner me or my partner George at the Convention, or, better yet, come riding with us on any given Sunday morning. Check out the Hurt Report at:
National Technical Information Service
5285 Port Royal Road
Springfield, Virginia 22161
(703)-487-4600
and order:
Motorcycle Accident Cause Factors and Identification of Countermeasures, Volume 1: Technical Report, Hurt, H.H., Ouellet, J.V. and Thom, D.R., Traffic Safety Center, University of Southern California, Los Angeles, California 90007, Contract No. DOT HS-5-01160, January 1981 (Final Report)
Vol.I (The Main Report and Summary) is PB81206443 (~400 pages)
Vol.II (Appendix: Supplementary Data) is PB81206450 (~400 pages)
Either document is $42.95 plus $3.00 shipping. (circa 1990)
For more information on this subject, please refer to the section on Car and Motorcycle Accidents.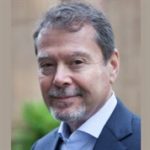 Claude A. Wyle is a partner of Choulos Choulos, and Wyle, a San Francisco based law firm dedicated to representing clients who have been injured by the wrongful conduct of individuals, corporations, public entities, and businesses. Mr. Wyle also frequently sits as a Judge Pro Tem for the city and county of San Francisco.