The Consumer Product Safety Commission (CPSC), an independent federal agency charged with the protection of American's from unreasonable risk or serious injury due to consumer products, issued a recall this past Monday for a line of SRAM bicycle brakes.
The SRAM Hydraulic Road Rim Brakes and Hydraulic Road Disc Brakes for bicycles have been cited for failure, and pose a potential crash and injury hazard to riders.
The CPSC is calling for replacement of all affected bicycle models, including:
–          – SB Red Hydraulic Road Disc
–          – SB Red Hydraulic Road rim
–          – SB 700 Hydraulic Road Disc
–          – SB 700 Hydraulic Road Rim (front or rear)
Consumers will note the following distinguishing features to tell if their products are subject to the recall
–          – The SB red brake lever is labeled "RED" on the body of the lever assembly
–          – The SB 700 brake lever is labeled "S-Series" on the body of the lever assembly
–          – The serial numbers for all recalled brakes have the digit "3" as the fourth digit of the serial number (found at the bottom of the caliper body)
Brakes were sold as aftermarket products, and also available as original equipment on the following bikes:
Brand Name
Model Name
ASI
Fuji Altamira CX 1.1
Cannondale
Super X Hi-Mod Black Inc.
Diamondback
Steilacoom RCX Carbon Pro Disc
Felt Bicycles
F2x

Z2 Red

Z3 Red

Jamis
Supernova Team
Kona
Super Jake
Norco
Threshold C1

Threshold SL

Orbea
Avan M-LTD
Specialized Bicycles
Crux Elite Carbon Disc Rival

Crux Elite Evo Carbon Disc

Crux Expert Carbon Disc Red

Crux Pro Race Carbon Disc Red

Crux Sport E5 Disc Apex

Roubaix SL4 Elite Rival HRR C2

Roubaix SL4 Sport Disc SRAM C2

Ruby Elite Rival HRR

S-works Crux Carbon Disc Red

S-works Roubaix SL4 Disc Red

S-works Tarmac SL4 Red HRR X2

S-works Venge Red HRR X2

Tarmac SL4 Elite Rival HRR M2

Venge Elite Rival HRR M2

Volagi
Liscio 2
So far there have been 95 reports of failing brakes and one minor injury due to the SRAM product line. The CPSC advises that all users discontinue use immediately and contact SRAM to arrange for a free replacement and complimentary $200.00 voucher (or cash value) per customer.
For any questions, please contact the CPSC Consumer Information hotline as follows:
800-638-2772 (TTY 301-595-7054)
Times: 8 a.m. – 5:30 p.m. ET; Messages can be left anytime
Call to get product safety and other agency information and to report unsafe products.
Hello, I'm Claude Wyle, a San Francisco bicycle accident attorney. Have an idea for a topic you'd like to see covered here? Feel free to contact me or visit www.ccwlawyers.com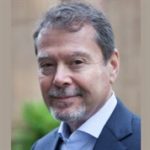 Claude A. Wyle is a partner of Choulos Choulos, and Wyle, a San Francisco based law firm dedicated to representing clients who have been injured by the wrongful conduct of individuals, corporations, public entities, and businesses. Mr. Wyle also frequently sits as a Judge Pro Tem for the city and county of San Francisco.